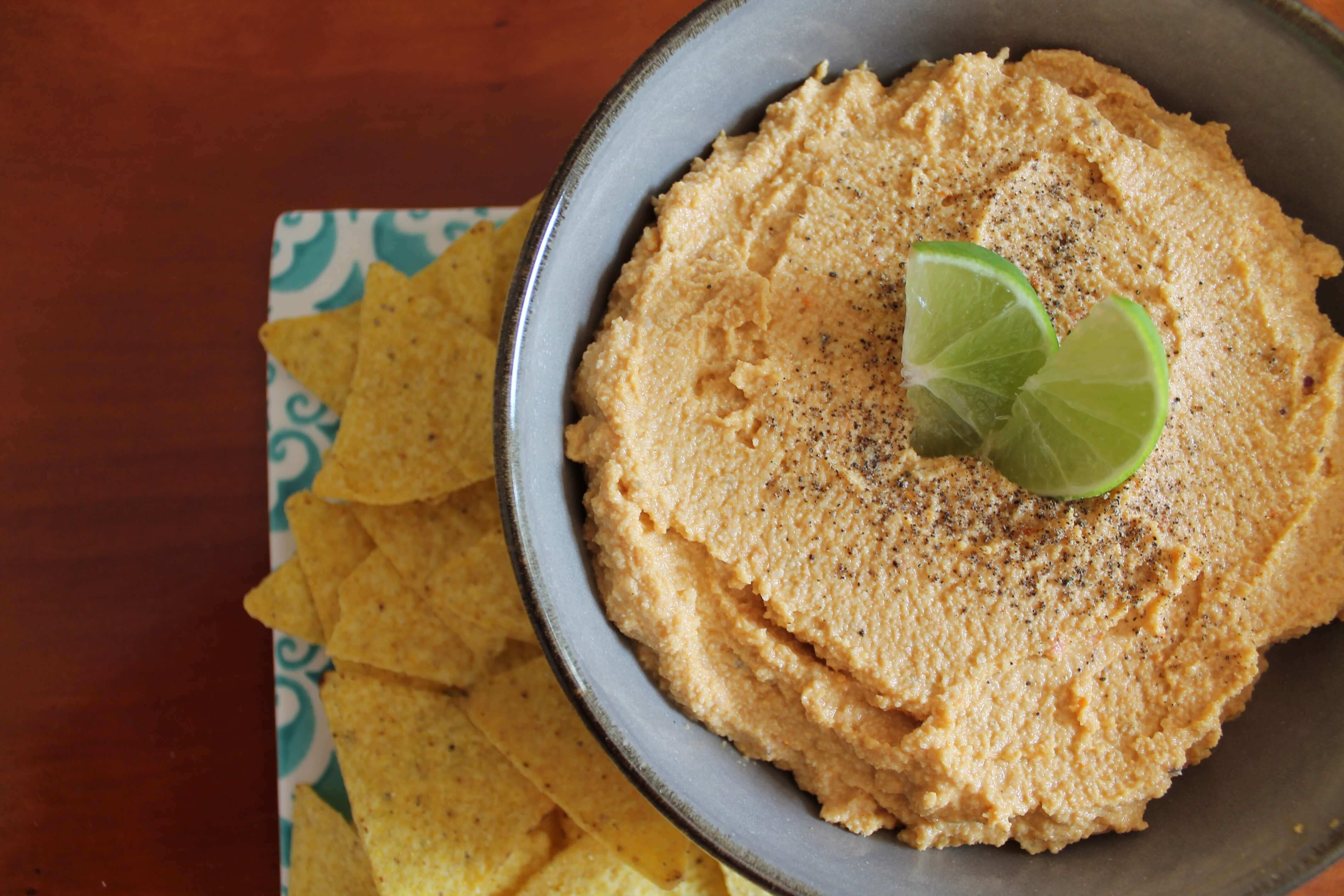 Creamy cashew "cheese" dip (vegan)
Today we're making a spicy, creamy "cheese" dip that doesn't contain any cheese at all 😋. Perfect as a snack between meals or for dipping with vegetables or chips!
A dip that tastes like cheese but doesn't contain any animal products? It's not that difficult. Because you most likely already have most of the ingredients at home . The most "exotic" thing in this recipe is probably the yeast flakes – but these are also standard equipment for many vegans. Besides the ingredients, all you need is a blender or a hand blender. The "cheese" dip is ready!
By the way, you can read more about cheese alternatives here .
The base
The actual basis here is a kind of salsa , to which the cashews and spices are then added. A salsa can be made in no time with just a few ingredients (you'll see how exactly below). If you already have a ready-made salsa at home, you can of course use it for the recipe. ☺️
Cashews are a popular food substitute for cheese. The nuts are particularly suitable for sauces because they can achieve a creamy consistency. It is important that the cashews are soft. This is the best way to puree them and also protects the blender. There are different ways to soften cashews. It is usually recommended to let them soak in water overnight . If you don't have much time or plan to prepare the cashews , you can also boil them in water for a few minutes . To do this, put the cashews in a pot with plenty of water and bring to the boil. Let everything steep for about 5-10 minutes, drain and wash the nuts with plenty of cold water.
I also used this method when preparing this recipe and it worked wonderfully.
In addition to the cashews, yeast flakes are an important component. Because they are what make the dip taste like cheese and add to the seasoning. You can get yeast flakes in health food stores, organic markets and now also in many well-stocked supermarkets.
Once the dip has been mixed, you can serve it with tortilla chips or raw vegetables such as peppers or carrots, or use it as a hearty spread. Especially warmed up, it tastes heavenly with nachos!
The dip can be stored in an airtight container in the refrigerator for a few days.
The ingredients (makes approx. 4 servings)
for the base (salsa):
1 tomato
1 lime (juice)
2 cloves of garlic
¼ (red) onion
1 teaspoon coriander (ground or fresh)
¼ tsp salt (sea salt / Himalayan salt / crystal salt)
¼ tsp onion powder
½ tsp cayenne pepper
for the dip:
200g cashews (soaked)
2 tbsp yeast flakes
1 tsp turmeric
1 tsp salt (sea salt / Himalayan salt / crystal salt)
1 tbsp chili powder
1 tsp pepper
warm water or plant milk
Tools: cutting board and knife, food processor / mixer / blender
The preparation
Soak the cashews in warm water overnight OR boil them in a pot of water for a few minutes (see "The Base" section).

Roughly chop the ingredients for the salsa/cut them into pieces and puree them in a blender. If you use ready-made salsa, you can skip this step.

Add the soaked cashews, yeast flakes and the remaining spices and mix until a creamy consistency is achieved. Add warm water or a little plant milk as needed to optimize the consistency.

Heat briefly in a pan before serving with nachos or crackers!
Preparation time: approx. 15 minutes (depending on the soaking time of the cashews)
HAVE FUN TRYING! 💛
If you would like to discover more recipes or find out more about the topics of healthy eating, mindfulness or sustainability, take a look here .