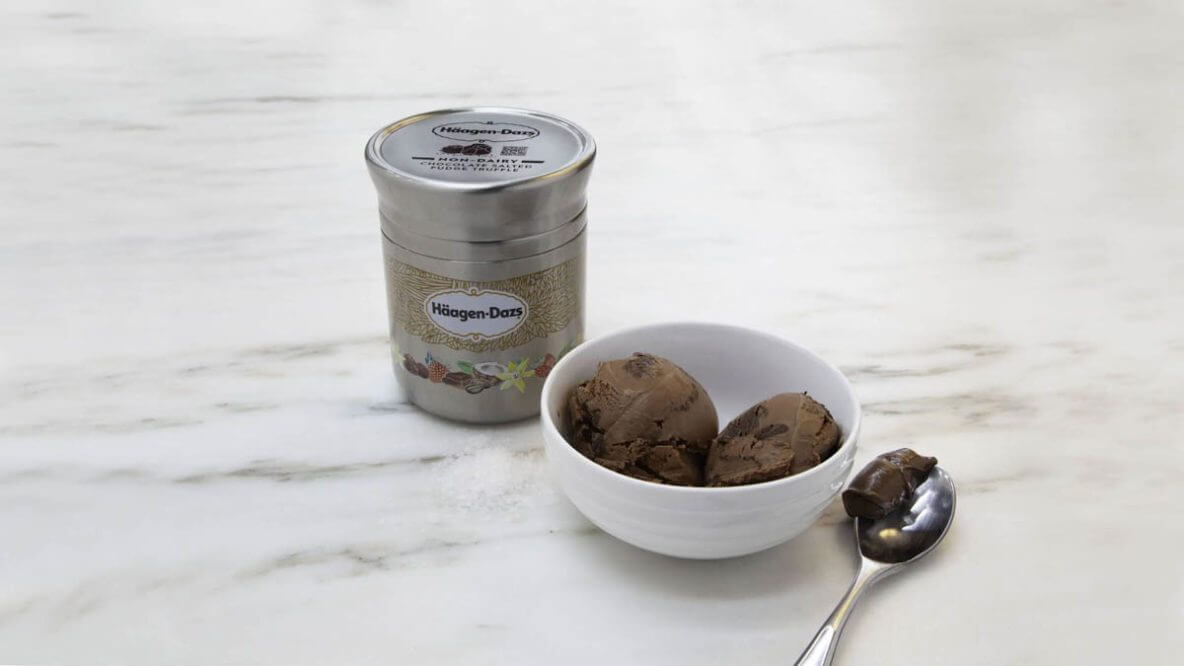 May I introduce: Loop, the new zero waste online shop
The bad news comes first: the zero waste platform Loop will initially only be available in the USA and France. That means we probably have to be patient a little longer.
Nevertheless, I would like to tell you about what Loop is, how it works and why the whole thing is such an exciting thing.
What is Loop? – A brief overview
Loop is an online shop that wants to enable zero waste shopping. You can order products from well-known brands such as Häagen Dazs, Oral-B or Dove there. However, they are not sent home in paper boxes as usual and are specially wrapped in plastic or paper, but are sent in reusable cans and containers. When you have used up the product, you can send the container back to Loop. There it is hygienically cleaned and can then be used for the next customer.
What's behind Loop?
The platform is about to open its online doors. The first real pilot projects will start in spring 2019. Loop is a merger of several well-known brands that produce consumer products. One of these partners is Tom Szaky, CEO and co-founder of TerraCycle – a company committed to recycling difficult-to-recycle materials.
He says: "Although recycling is really important, it doesn't address the root cause of waste production. More and more plastic is still finding its way into the oceans. No matter how much we clean up the oceans, we will not be able to solve the problem. This problem then gave rise to Loop... For us, the cause is not the plastic itself, but rather the fact that consumers only use things once. That's exactly what Loop wants to change as much as possible."
What does an order look like?
TerraCycle worked with companies like Unilever, PepsiCo and Nestlé for over a year to build the platform. Every packaging that Loop ships can be reused over 100 times. When the time comes, you can add the products you want
Order Loop online shop. You pay a little more than usual for reusable packaging. These are usually cans or bottles, such as deodorant. The products then arrive at the customer's home not in a cardboard box - as we know it - but in a reusable bag, which at first glance resembles a cooler bag.
Once you have used up a product, simply put the empty container back in the bag. Once the bag is filled, the consumer can order a driver on Loop's website to come pick up the bag. Alternatively, you can hand the bag in to a UPS store yourself.
What are the benefits for the consumer?
The process should be as seamless as possible for consumers. Szaky says it's really difficult to get consumers to change themselves or their behavior. "That's why we initially asked ourselves why disposable and single-use products are so popular. I think the reason is that disposable products are practical and affordable, you can afford them," says Szaky.
Of course there are other approaches too. You can find refillable glass packaging or zero waste supermarkets more and more often - including here in Germany. However, these solutions are often more impractical and more expensive than standard plastic packaging, which makes it difficult for these projects to survive. The general public then prefers to choose the more comfortable plastic version.
Loop therefore wants to make the process as practical and uncomplicated for consumers as it is with disposable products. You don't even have to rinse or wash the empty containers, just throw them back in the bag - but instead of the trash can.
Nevertheless, Loop is a bit more expensive for the customer than local supermarkets. You pay a small amount for the reusable container; However, the products themselves do not cost more than the usual price. In addition, the consumer also pays for shipping and returns. However, Loop ships a certain number of products free of charge, depending on the weight of the entire order.
How do shipping and returns work?
UPS will be responsible for shipping and collecting the bags in the pilot project. Patrick Browne, who is responsible for sustainability at UPS, says that Loop's system fits into UPS's existing processes and can be easily integrated. While the driver delivers packages on a fixed route, he also collects bags again. So he sets off in the morning with a full car and comes back in the evening with a loaded car.
If he sends back an "empty" bag with used products, the customer gets a small part of his money back. The empty containers are then sent to a facility to be cleaned and then sent to factories where they are refilled. Of course, all this sending back and forth also leaves a carbon footprint. However, TerraCycle calculated that this approach is still 50-75% better for the environment than traditional methods.
Loop's packaging and containers not only look nicer on shelves than plastic and paper packaging. In the case of Häagen Dazs ice cream, the packaging also has a functional added value – it can keep the ice cream cool for several hours.
The brands Loop works with have also sometimes made changes to the products themselves during the product design process so that they require less water or are easier to use multiple times.
Really innovative zero waste concept or just a marketing prank?
This question cannot yet be answered. We have to wait and see how the pilot projects go. Whether this model works in our world today remains to be seen. In addition to questions about the production of the products, delivery and the longevity of the containers, what is particularly important is whether consumers accept the concept. The popularity of the brands with which Loop works will probably help. Loop does not give customers "new" products in that sense, but rather just new access to the products that have already proven themselves for customers.
In a second step, the products should not only be available online, but also find their way into retail stores. But that also depends on how Loop will start. If the pilot projects go well, Loop could soon reach Germany and the rest of the world.
Here's another interesting fact: 8 of the 10 companies that Greenpeace named as the "world's largest contributors to the plastic waste crisis" are part of Loop. It looks like these companies are realizing that something has to change fundamentally. Not just for their own good, but hopefully for the good of the environment too.
If you would like to find out more about the topics of zero waste and sustainability, mindfulness or healthy eating, take a look here over.