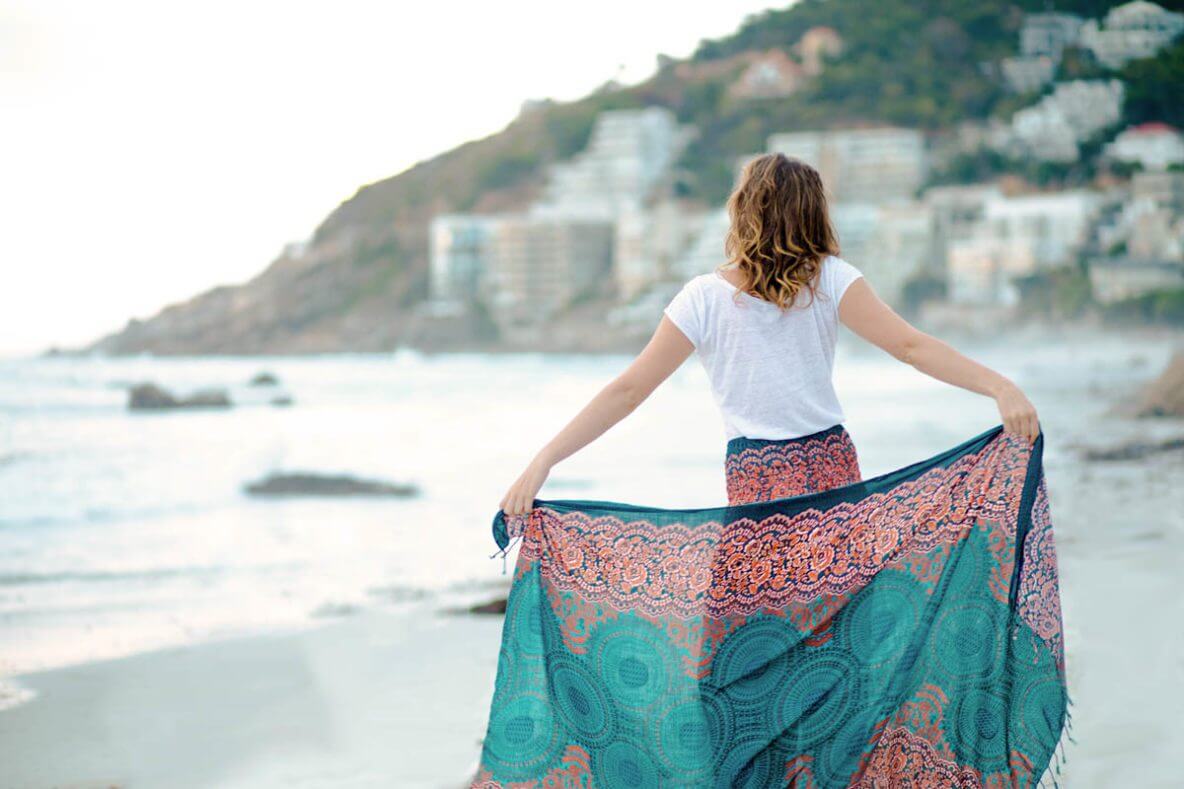 The easiest way to happiness ...
... is gratitude! Find out why being grateful makes you happy and how you can practice gratitude in this blog post!
What does gratitude do for me?
Gratitude is one of the main pillars of happiness. In doing so, we recognize what we already have and what is already in our lives, instead of just thinking about what we would like to have or what we are still missing.
So gratitude helps us realign our focus and take a different perspective. Our mood improves in a flash and one or two problems that we think we have suddenly seem not to be so bad and insurmountable. We can recognize all sorts of things – no matter how big or small. Be it that you can see, walk, feel the sun on your skin, have nice clothes or friends who support you.
Over time, many things become natural to us because we are no longer used to it. But our lives are full of privileges and opportunities. And we should just remind ourselves of that more often. Because we all have so much to be grateful for!
However, being grateful does not mean having to be content with everything. To stop fighting for something or striving for something because you think "I already have so much; Who am I to ask for more?". It's just about acknowledging what you have and remembering what an incredible life you get to live. So no false modesty!
How do you practice gratitude?
There are different types of gratitude practice. Essentially, just remembering the things you are grateful for is an exercise in gratitude. But there are also more "in-depth" exercises:
Many people start a gratitude diary in which they write 3 things every day that they are grateful for today. This works particularly well in the morning when you are preparing for the day, or in the evening when you reflect on the past day.
Another exercise in which you can use gratitude is during an argument, in a problem situation or when you are in a bad mood. When I'm in a situation like this, I try to find one thing to be grateful for (assuming I can think reasonably clearly). This quickly brings me down again and helps me to detach myself from my ego and not approach the matter so subjectively. Of course, this doesn't necessarily change anything about the situation itself. But you change

how you react to the situation

. Because that is always within the realm of possibility.

Gratitude can also be wonderfully practiced with family or friends . At breakfast with your partner, playing with the kids or at the next girls' night out - sharing what you're grateful for is enriching for everyone in the room. And sometimes it reminds you of things that you can be incredibly grateful for, but that you wouldn't have immediately thought of.
Finally, gratitude can also be wonderfully integrated into meditation . There are now numerous guided gratitude meditations, and I'll introduce you to one of them in this blog post.
The nice thing about it is that you can easily personalize gratitude meditations. For example, if you are "already" meditating, after you have finished meditating, you can keep your eyes closed for a few more moments and then mentally list three things that you are grateful for at the moment.
I love gratitude exercises because you can do them at any time and in any place. No matter what comes to mind, there is no right or wrong here; and no matter how "small" or "insignificant" a thing may be to others, sometimes it makes you super happy to be super grateful for it and to appreciate that thing.
Need a little inspiration?
As a little inspiration, here is a small list of things that I have been grateful for lately and of course still am:
I am thankful for…
Chocolate

my friends

my studies and for the opportunity to learn something new

my mattress

the ability to smell and taste

Flowers

the spring and the sun

Sleep goggles

the Internet and its countless possibilities

yoga

vegetables and fruit

People to laugh and joke around with

Books

Sundays

public transportation

cats and dogs

my body and for keeping me alive

to be able to write about topics that are close to my heart
... the list goes on!
What are you grateful for today?
Feel free to tell us what you are grateful for in the comments :)

If you would like to learn more about healthy eating, mindfulness or sustainability, check out more exciting blog articles on these topics here .