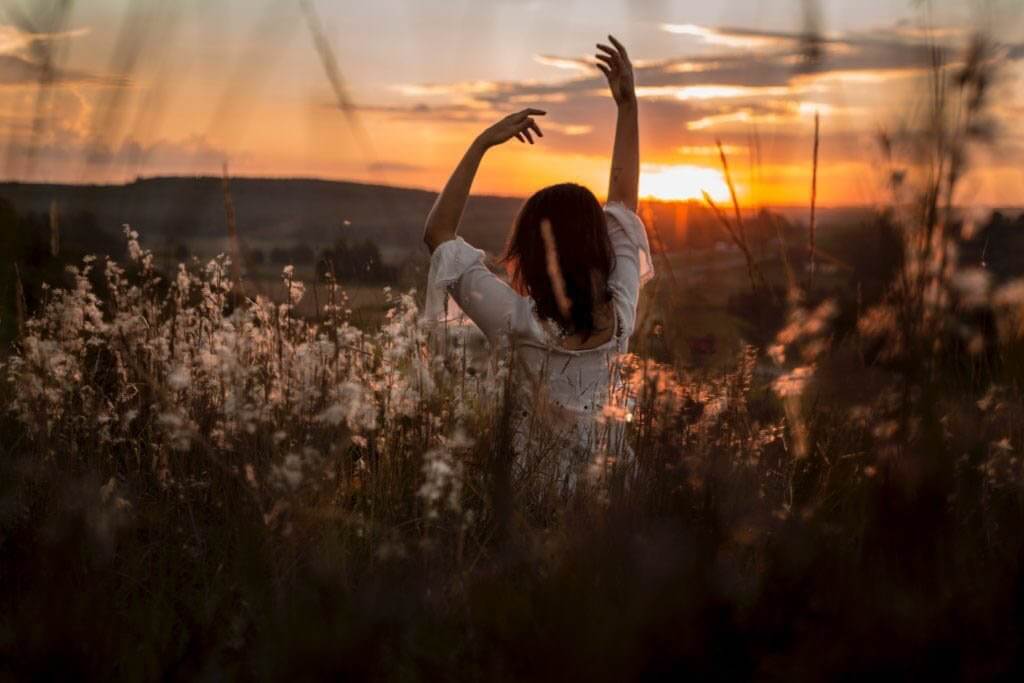 5 things you should part with ...
Today I'm going to introduce you to 5 things you should get rid of if you want to live a happy and fulfilling life.
Over the last few years, my well-being has improved primarily by adding different things to my life. More unprocessed foods, more drinking, more exercise, more gratitude…
Now it's time to say goodbye to things that I no longer need or that I don't want in my life. Letting go and separating can also have a really positive effect on us and is important for our sense of happiness. I have personally already implemented some of the things I will introduce to you in my life, but others still need to be done.
Here we go: Here are 5 things that give you more when you let them go...
1. Material things
Of course, you shouldn't part with any material goods. This is about getting rid of things that you no longer need or that you simply no longer find attractive. This includes clothes that no longer fit, broken objects or knick-knacks that have accumulated over time but actually have no real function for us. When we clear out our possessions, we also clear out part of our head. This can actually be really liberating!
Minimalism is not about owning as little as possible. But to value and use what you own.
When we clear out our possessions, we also clear out part of our head. This can actually be really liberating! It is important to learn to let go of unusable and unwanted things so that you have more time and space for the things you can use and truly appreciate.
2. Difficult or draining relationships
Good relationships crown our happiness. No matter whether family, friends, partner, employees or distant acquaintances. Everyone we interact with every day rubs off on us in some way. If these people are just spreading negativity, treating you badly, or harming you in some other way, then it may be time to talk to them about it or even let them go and move away from them altogether.
There are also friendships or relationships that have been good for you in the past, but that you can no longer do much with at the moment. This is totally normal and it's okay to let these relationships go or take them to a different level.
Because you deserve relationships that fill you with positive energy, through which you can grow, become a better person and create a fulfilling life.
3. A negative mindset
Of course, it's not that easy to change your own mindset overnight. But understanding how much influence your thoughts and beliefs have on your experiences and actions is a big step. And thinking "Yes, but it's not that simple" is exactly the negative mindset I'm talking about. Believe me, I don't always find it easy to think positively and for a long time I always saw the bad or feared the worst. So I can completely understand if this seems impossible or if you don't initially believe that a different way of thinking alone could change much.
So how do you achieve a more positive mindset?
I can't go into detail here, otherwise this post would probably go on forever - and no one really wants that.
But a good place to start is to observe what you say and think throughout the day. The words we use and identify with ourselves and others have a much greater impact on us than we realize. For example, you can start by saying "I can't," "I should," or "I must" less often and using phrases like "I can," "I want," and "I want to" more often.
Rephrase negative expressions to give you hope and courage. The more often you speak lovingly to yourself and other people, the sooner this "new" information will reach your subconscious and you will automatically have a more positive attitude and, in the long term, a fulfilled life.
4. Unnecessary stress
You can't get rid of this overnight either. But you can still develop an increased awareness of this area. For example, start by writing a list of stressors. Write down everything that comes to mind when you think about what is stressing you out. Then ask yourself if there are stressors that are unfounded. Because sometimes we just let some things stress us out of habit and we don't really need to pay that much attention to them. For me, for example, there were many things that I couldn't change at the moment. That the train is delayed again, that it has been raining non-stop for 3 weeks or that there are only a few days left until the exam.

For the stressors that you consider to be justified and are rightly causing you stress, you can think about how you can reduce or even minimize them in the future. Is all the work stressing you out? Say no more often, talk to your boss or see how you can get help with tasks. Do you often feel insecure? Start doing yoga regularly, become aware of your strengths or talk to someone about them.
Making a list like this can help you become clearer about what is stressing you out. And to remind yourself of the stressors that you don't actually need to stress about. A list of things you are grateful for can also help here. Gratitude is also a very powerful tool when it comes to refocusing your focus on what's important - namely living a fulfilling life. With a list like this, some problems or worries no longer seem so important.
5. The fear of doing your thing
As already mentioned – your own words have great power. That's why you should stop calling your dream a dream and start calling it a plan.
Something I often struggle with myself is expecting myself to be as perfect as possible at something before I do it professionally or have the courage to show it to the world. The time when you really feel "ready" will never come. All we have is now. And the hardest step is always the first.
Even though this string of "wise words" may be a little cheesy, let it be an inspiration to you!
If you would like to find out more about fulfilled living, mindfulness, healthy eating or sustainability, take a look here over.