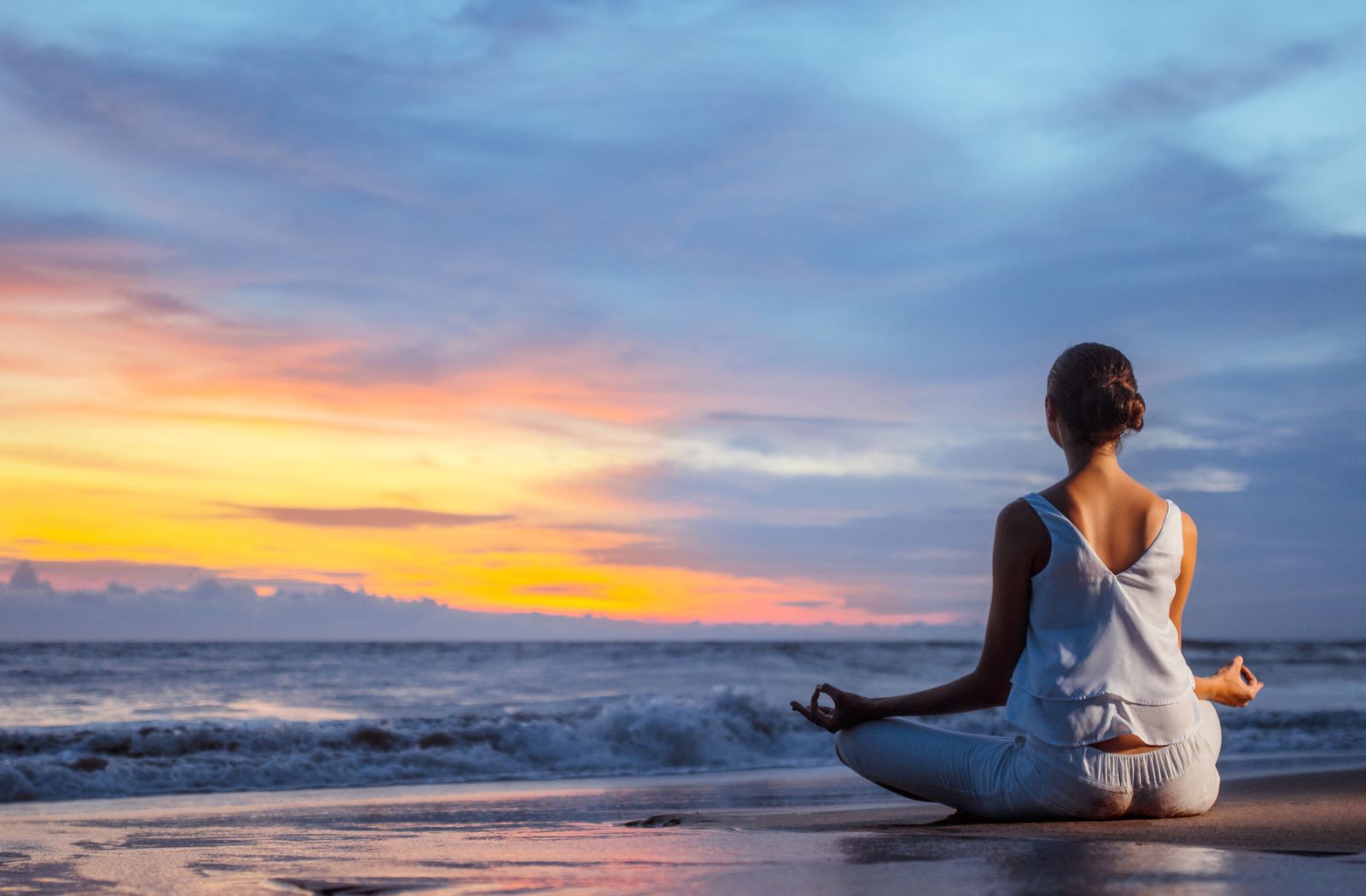 Goa pants - what are they and how do I combine them?
Finding comfortable pants is not always easy. Although there are so many types of them - such as baggies, jogging pants or the classic jeans - alternative trousers and alternative women's clothing are a rare fashion item.
But maybe we have the answer. Comfortable fabric and a unisex cut make the perfect, colorful summer trousers.
What are Goa pants? This is easily explained: Goa pants or Goa Aladin pants are balloon or harem pants that are based on the Indian Goa style. You can recognize Goa trousers by their very colorful, playful patterns. They are very popular in the hippie scene and are trousers with a wide waistband, which makes them even more comfortable.
In this article we'll tell you what Goa means, what it has to do with our trousers and how you can perfectly showcase these great trousers.
Goa pants from paigh
Paigh is all about these unique bloomers that combine comfort and style in a very special way - all with a touch of hippie charm!
Why is paigh a great brand for Goa pants? Quite simply – comfort is our priority. Our Goa harem pants are manufactured fairly and with great attention to detail. We use high-quality, natural materials that feel comfortable on your skin and offer you unrestricted freedom of movement.
And hey, we know that every woman is unique. That's why our Hippie Goa pants come in a variety of colors, designs and sizes, so you can find the pants that perfectly suit your individual style.
Goa Pants – What does Goa stand for?
You've probably come across the term before. Goa is a versatile term with different meanings depending on the context in which it is used:
Goa as a geographical name:

Goa is a state in India on the west coast of the country. The region is known for its beautiful beaches, rich history and diverse culture. Goa is also a popular tourist destination, particularly for its lively party and festival scene.

Goa as a music genre:

Goa is also a music genre that has its origins in the region of the same name. Goa Trance is an electronic music style that emerged in Goa in the late 1980s and early 1990s. It is characterized by fast beats, hypnotic melodies and often spiritual elements.

Goa as a style in fashion:

Goa is also associated with a particular style in fashion that is inspired by the alternative and hippie culture of the region. Goan fashion is colorful, cheerful, playful and often has ethnic elements. It features loose and comfortable cuts and is popular at festivals and relaxed leisure activities.
In this article, the term "Goa" refers to the fashion style inspired by the alternative culture in the Goa region. Goa pants are pants that correspond to this style and are known for their colorful, comfortable and cheerful appearance.
What types of Goa pants are there?
Since the term Goa only describes the colorful style of India, not all Goa pants are the same.
Incidentally, harem trousers are not only intended for women, but are also a good choice for men and children .
There are different types of Goa pants that differ from each other in cut, style and design. Here are some of the most popular types of Goa pants and therefore a real alternative clothing:
Harem Pants:

Harem pants have a loose fit with a low crotch and tight cuffs at the ankles. These pants are comfortable and offer plenty of freedom of movement. Thanks to high-quality viscose, they are incredibly stable and tear-resistant. This makes them resistant to sports such as yoga or dancing.

Bloomers:

Bloomers have an elastic waistband and a wide, flowing cut that is reminiscent of a balloon pattern. They are particularly airy and comfortable.

Harem pants:

Harem pants have wide-cut legs and an elastic waistband. They are voluminous and provide a casual and relaxed look.

Aladdin pants:

Aladdin pants have a loose, low-slung crotch and tapered legs. They are inspired by the traditional clothing of Aladdin from the fairy tale "Aladdin and the Magic Lamp". Please take a look at our Aladdin trousers, because they are particularly soft and airy.

Psy Pants:

Psy pants are a variation of harem pants with colorful patterns and designs often inspired by the Goan trance scene.

Ethnic Pants:

Ethnic pants often have ethnic patterns and embellishments inspired by traditional cultures and patterns.

Printed Goa Pants:

These Goa pants feature vibrant and eye-catching prints that highlight the creativity and individuality of the wearer. The colorful patterns come from a special dyeing technique.

Patchwork Pants:

Patchwork pants are made up of different pieces of fabric in different colors and patterns that are put together to create a unique and colorful design.
These types of Harem Trousers can come in different lengths and materials, making them perfect for different seasons and occasions. Regardless of the type of Goa pants, comfort is at the forefront, so women can wear them comfortably throughout the day, be it in everyday life, at festivals or even in the office. Each of these types of pants embodies the fun and casual Goan style and offers a unique way to express the wearer's personality.
Styling tips for Goa pants
Now the question of all questions is: Can you wear harem trousers to the office? Naturally! Our trousers are so versatile that they are also suitable for the workplace. Combine them with a chic blouse and elegant shoes and you have an office look that will make you shine.
Would you like some styling tips ? But of course! For the festival, put on your colorful harem trousers, combine them with a loose crop top and sparkling accessories - and you're ready for an unforgettable time full of music and joy. In your free time, just relax in your Goa pants, wear a casual T-shirt and flip-flops.
But that's not all - our Goa Harem pants also accompany you in everyday life. Pair them with a simple shirt and comfortable sneakers for a casual look that fits your laid-back lifestyle.
Finally – Why should you buy balloon pants from paigh? Because with our Goa pants you not only get comfort and style, but also make a statement for your values. Our pants embody nature, freedom and serenity - exactly what defines us as modern and environmentally conscious women.
So, let the Goa pants make your heart beat faster and immerse yourself in the colorful world of paigh. Look forward to sustainable fashion that makes you shine and expresses your personality!
Goa pants are versatile and can be worn in different situations. Here are styling tips for Goa pants that fit perfectly with your everyday life, festivals and even work:
For everyday life and yoga:
Combine colorful Goa trousers with a simple, plain cotton t-shirt when doing yoga or a loose blouse when shopping. This creates a casual yet colorful look for your everyday life. Yoga trousers absorb your sweat thanks to the breathable material and therefore do not stick.

Wear with comfortable sandals, sneakers or espadrilles for a relaxed and comfortable outfit.

If you want, you can spice up your outfit with colorful accessories like a scarf or statement earrings to add a personal touch to your look. An absolute eye-catcher!
For festivals:
Treat yourself to the full Goa vibe and choose a pair of eye-catching, patterned Goa pants in bold colors. Pair with a cotton lace crop top or a light, breezy top to complete the casual festival look.

Choose comfortable, flat shoes like sandals or festival boots to dance on your feet all day long.

Don't forget your sunglasses, a hat and statement jewelry to complete your festival look and stand out from the crowd.
For the job:
Choose simpler women's bloomers in muted colors such as black, dark blue or gray for work. Combine them with an elegant blazer or a chic blouse for a serious look.

Wear closed-toe shoes such as pumps or loafers to maintain a professional appearance.

Make sure that the Goa pants are of appropriate length and are not too long or too short.

Avoid bold prints or colors to focus on your professional appearance.
The key words for styling with Goa pants are comfort and individuality. Choose clothing and accessories that express your personality and make you feel comfortable. With the right combination, you can adapt Goa pants perfectly to any occasion and create a unique, cheerful and stylish look.
Conclusion
Goa pants are more than just pieces of clothing - they embody a lifestyle full of freedom, colors and joy of life. With their loose and comfortable fit, they are the epitome of comfort and allow us to forget everyday life. The colorful patterns and designs give every outfit a unique touch and bring a pinch of exoticism and adventure into our everyday lives.
These versatile trousers are perfect for different occasions. Whether in relaxed everyday life, at happy festivals or even at work - they are a great choice for women who value comfort, sustainability and individuality.
At paigh, the comfortable fashion brand, we find the perfect balance between quality, style and respect for our environment. Our Goa trousers are made fairly and with great attention to detail, and this is reflected in each of our designs.
Whether you are a woman who supports social issues, loves nature and freedom or simply prefers a casual yet sophisticated look - Goa pants are made to make you shine and highlight your personality.