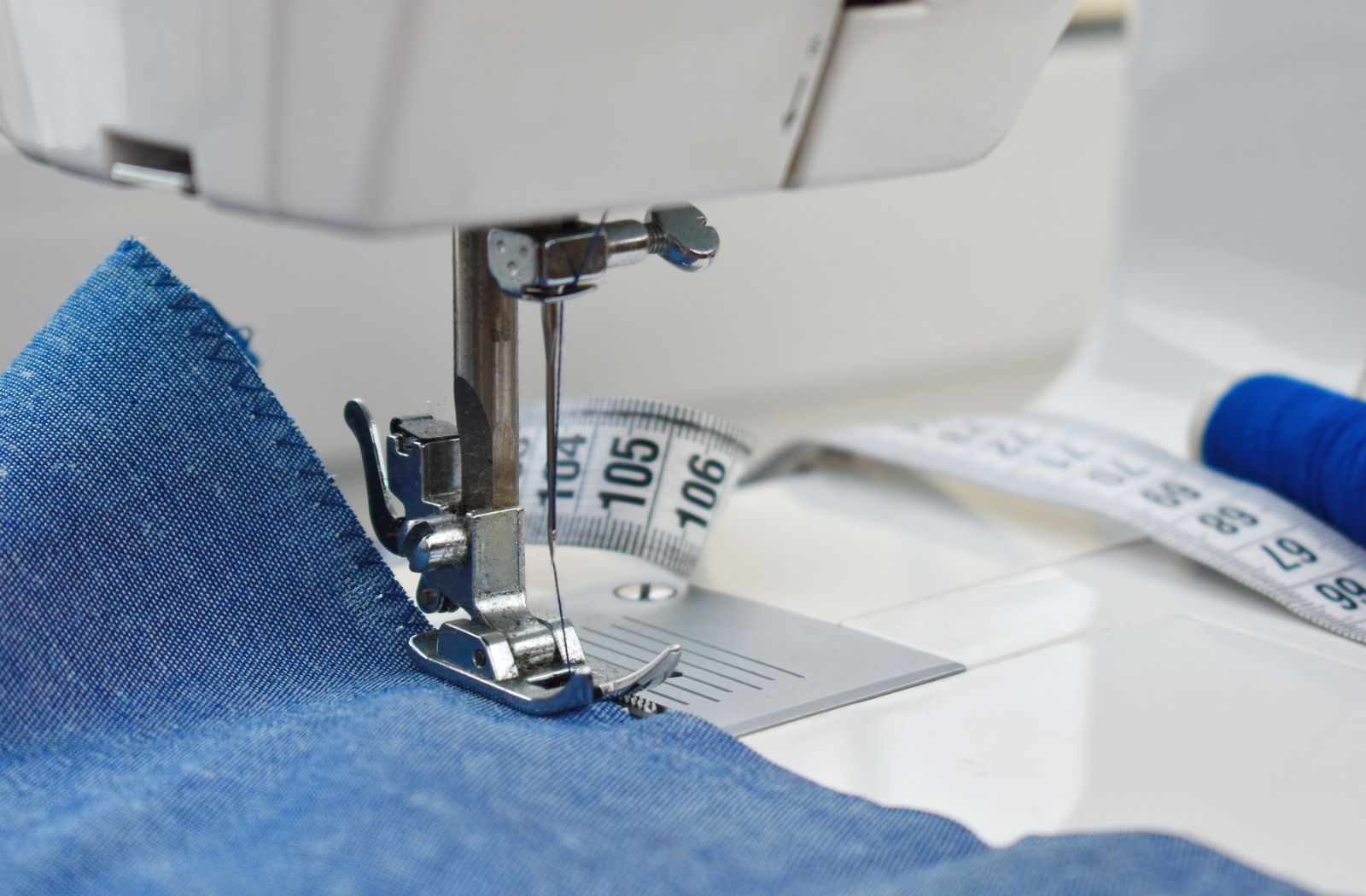 Sewing harem pants from jeans: great upcycling idea
The airy harem pants have enchanted us and we never want to wear anything else again. It's all the better that there are so many designs and diverse patterns of bloomers. We have a great idea for everyone who likes things sustainable: you can easily sew harem pants yourself from old jeans.
How can I sew harem pants from jeans? To sew harem pants from old jeans, you need basic sewing skills and the most important tools such as a sewing machine, needle and thread. You work with a pattern and can then let your creativity run wild with the final design. This creates a unique favorite piece for your wardrobe.
In this text we will tell you how the upcycling idea works.
What are harem pants?
Airy, casual and comfortable: harem pants are the perfect piece of clothing for anyone who doesn't feel like choosing between comfort and style. The bright colors and loose cut of the harem pants make them a comfortable companion for everyday life, a yoga session or a cozy day at home. Harem pants have their origins in the Middle East, but are now popular all over the world.
Sewing harem pants from jeans: why does it make sense?
Upcycling is very trendy - and it's sustainable too. By sewing harem pants out of your old jeans instead of throwing them away, you can give your old clothes a new life. You can also give your harem pants your very own touch and let off steam creatively. This turns the garment into a piece of expression of your personality.
Choice of fabric
First of all, you should think about which denim material you want to use for the harem pants. We recommend a soft, elastic denim fabric. After all, a distinguishing feature of harem pants is that they are airy and loose and give every outfit that certain something, especially in summer. By choosing a comfortable denim fabric, you combine the casual denim look with the comfort of harem pants.
Which denim material is best?
If you want to sew harem pants out of jeans, it's best to choose a soft fabric with a high cotton content. The thin, supple denim fabric makes your harem pants particularly comfortable.
Use existing jeans or buy new?
Are you wondering whether you should buy new jeans or use old trousers? In general, upcycling is of course great because it is sustainable, resource-saving and also more economical for you. However, for adult harem pants, you will need several pairs of jeans. You can also sew harem pants for a child from a single pair of old jeans. So it depends on whether you still have enough old denim to sew the harem pants of your choice from. If this is not the case, you may need to buy new jeans. Pay attention to sustainable production conditions and high-quality materials.
How much fabric do you need for harem pants?
In order to sew the harem pants out of jeans, you need about 140 x 140 cm of fabric from your jeans. Do you have shorter legs? Then 130 cm is sufficient as a side length.
Create sewing patterns
You can use an existing pattern or draw your own pattern using instructions. You have more freedom and can be more creative if you use your own pattern. It saves you a lot of time and effort if you use an existing pattern. Especially for sewing beginners, it is recommended to use an existing pattern. You can now find a large selection of harem pants patterns online, in sewing magazines or books, or you can stop by your local fabric store. Social media like YouTube, Instagram or TikTok can also provide you with great inspiration.
Sewing harem pants from jeans: the specific steps
To sew your harem pants out of jeans, you need basic knowledge of sewing and basic equipment such as a sewing machine, scissors, and a needle and thread. Depending on how you want to design your harem pants, you will need not only the fabric but also buttons, decorative items, decorative seams or other applications.
Here's how to sew:
Fabric Preparation: Wash and iron your denim before you begin sewing. This way you can prevent shrinkage and warping.

Cutting and sewing: You transfer your pattern or the template you have chosen to your fabric. Then you cut out the individual pieces, sew them together and form your harem pants. Remember to maintain the loose, low cut typical of harem pants.

Design the waist: You can use either an elastic waistband or a zipper and button for the waist of your pants. As a rule, an elastic band goes best with the loose cut of the harem pants. You sew along the top edge of the pants, leave a small opening at the front, thread the ribbon and then sew everything together precisely. You can find the exact instructions in your pattern.

Adjustments: The first version of your harem pants is finished, great. Now it's time for the fine work. You can now try on the harem pants and check the fit. You may need to make small adjustments by shortening the length or adjusting the width.

The individual touch: Design your harem pants however you like by adding small details. These can be pockets, applications or decorative seams. This is where the creative part of the process begins, where you can let off steam. This way you can give your harem pants a very individual touch and create a unique piece of clothing.
Most importantly: have fun with the process and be patient with yourself. Sewing with jeans can be quite a challenge at first, but practice makes perfect. Over time it will become easier and easier for you and in the end it's about creating your unique piece of clothing - it's not about perfection, but about specialness.
paigh harem pants: the comfortable alternative
Of course it's fun to design a piece of clothing yourself. However, we don't always have the time, resources or leisure to do this and that's completely okay too.
With harem pants from paigh you have a unique piece of clothing that has been handmade, even without sewing. We attach great importance to attention to detail, precise production processes and sustainability. If these values ​​are important to you when choosing your garments, but you currently lack the capacity to sew yourself, then take a look through our selection.
We offer you both simple, monochrome harem pants and colorful, unusual designs. Here's something for every taste. And not only that: every body type will also find what they are looking for at paigh. The long version for all taller people, the short version for the smaller ones among you, the children's harem pants for the little ones and the plus size harem pants for everyone with a few more curves. Our paigh harem pants combine feel-good comfort with a variety of designs and are therefore your perfect companion for everyday life as well as for the next yoga class.
The best thing about it: Even if you don't sew yourself, you are choosing a sustainable alternative. paigh is a certified member of the World Fair Trade Organization and has been recognized as a Guaranteed Fair Trade Member. Fair production conditions and respectful, appreciative treatment of all our employees are a matter of course for us.