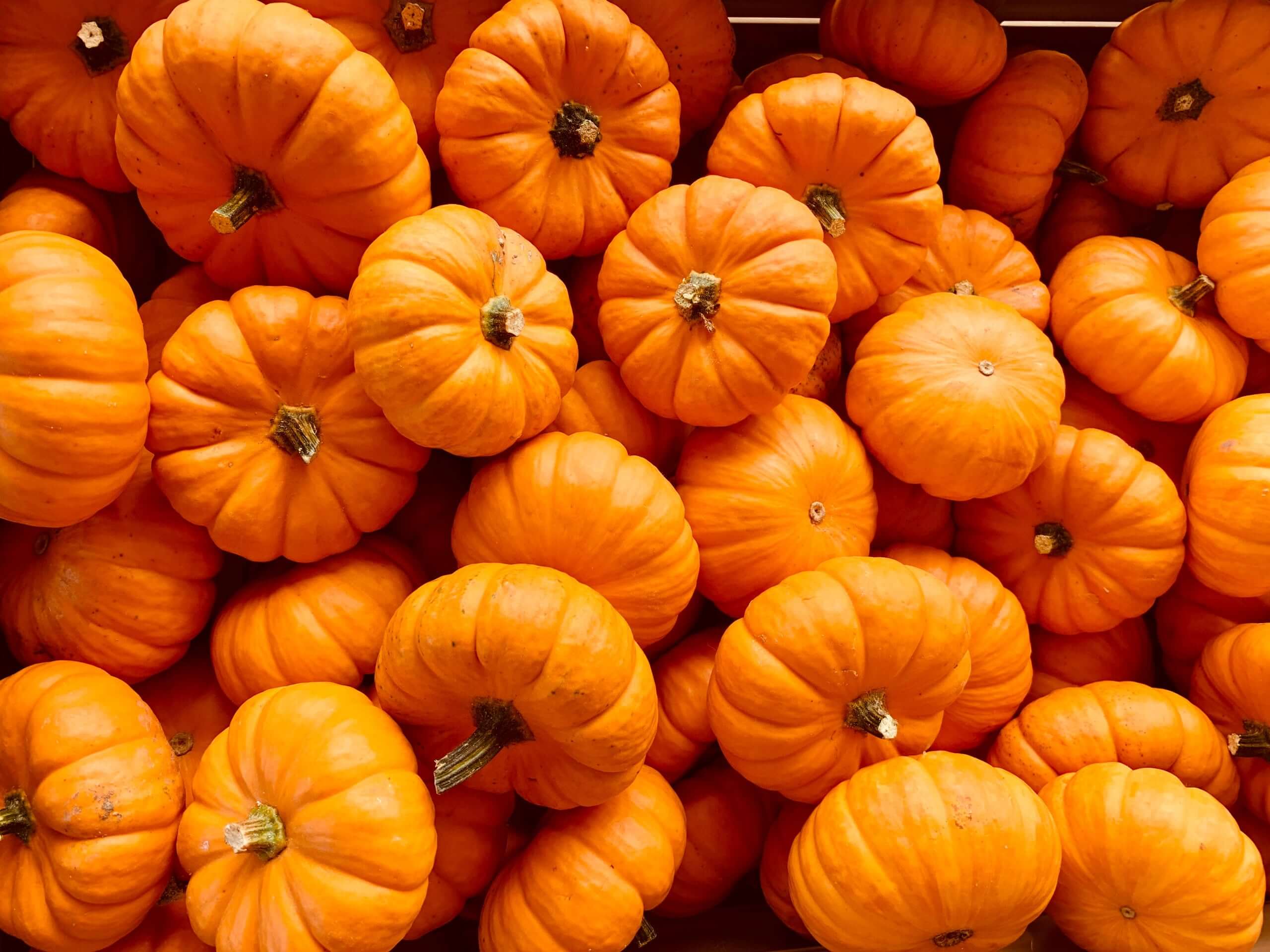 Autumn vegetables: These varieties are available seasonally and regionally
And here it is again, the golden autumn. Today I'm introducing you to 5 types of vegetables that are in season now. By cooking with seasonal and regional vegetables, you not only discover local cuisine, but also contribute to a low impact on the climate.
Regional autumn vegetables
1. Pumpkin
How can it be otherwise - pumpkin is THE autumn vegetable par excellence. Therefore, it should definitely not be missing from this list!
As an outdoor product it is available in September, October and November. It stays fresh for a long time, but also freezes well!
The orange vegetable scores not only with its bright appearance, but also with its ingredients. The beta-carotene it contains is a precursor to vitamin A, which is good for skin, hair and eyesight. Pumpkin is also rich in potassium, calcium and iron and is extremely easy to digest. Despite its high nutrient density, pumpkin is very low in calories and fat.
In addition to savory dishes, pumpkin can also be wonderfully incorporated into sweet dishes, like this recipe for pumpkin muffins .
2. Parsnips
Due to the discovery of the potato, parsnips were long forgotten. They have many advantages. For example, they are easy to digest and their slightly sweet taste makes them popular with children. The potassium it contains is good for the heart and circulation. They have a relatively high sugar content, but these calories keep you full for a long time.
The root vegetable is probably most often found in soups. But stews and purees also benefit from the slightly sweet and spicy-nutty aroma of parsnips.
Photo by Charles Deluvio on Unsplash
3. Cauliflower and broccoli
Of course, technically speaking, this is not one type of vegetable, but two. But both are part of the large cabbage family, and to be honest, I'll be able to fit in an additional vegetable later on. 😋But back to the actual topic.
Both types of vegetables are locally grown and available between May and November and, in my opinion, should not be missing in autumn dishes.
Broccoli and cauliflower are low in calories and fat and rich in vitamin C, calcium and fiber. They are also easier to digest than other types of cabbage such as white or red cabbage.
Since both types of cabbage are not exactly exotic and have probably ended up on all of our plates at some point, I don't think I need to say much more about them other than: healthy and delicious! :)
4. Beetroot
From the summer months onwards we can look forward to beetroot, which we grow and harvest up to and including November. We know them as classic autumn and winter vegetables.
Ever since I tried a vegetable dessert as a child that I absolutely didn't like, I stayed away from it for a long time. When I tried beets again a few years ago, I was completely surprised at how much I liked them.
Beetroot was already used as a medicinal plant in ancient times. In fact, beetroot contains folic acid and iron, which support blood formation and prevent anemia. The betanin contained in the vegetables not only ensures the intense coloring, but also has valuable antioxidant properties.
Beets are versatile and can be eaten raw or steamed. This means that beetroot is not only good in salads or as a baked vegetable, but also in soups or smoothies.
Photo by FOODISM360 on Unsplash
5. Celery
Both celery stalks and celeriac are valuable and healthy vegetables in the autumn months. At first glance, the two varieties have almost nothing in common. But if you take a closer look at the ingredients and health benefits, you'll notice that celery and celeriac are more similar than expected.
While celery has a rather subtle taste (which for some still takes some getting used to), celeriac tastes much more intense and spicy. Both varieties are very low in fat and calories. Like other vegetables, celery is rich in fiber and vitamins. In addition, celery helps against an irritated stomach and its essential oils have an antibacterial effect.
Recently, celery has gained popularity due to its ability to dehydrate the body. For some time, especially in the fitness industry, it was trendy to drink a glass of fresh celery juice in the morning.
What I like about celery is how versatile it is. Celeriac is often used in soups, while celeriac is often used raw in salads. My tip for all vegetarians/vegans: After cleaning and peeling, cut the celeriac into strips, bread it and use it as a "schnitzel substitute"! Delicious. :)
What vegetables do you like to eat most in autumn? Feel free to write it in the comments under this post! 💛
---
If you would like to learn more about healthy eating, mindfulness or sustainability, check out more exciting blog articles on these topics here .
Photo by Kelly Sikkema on Unsplash