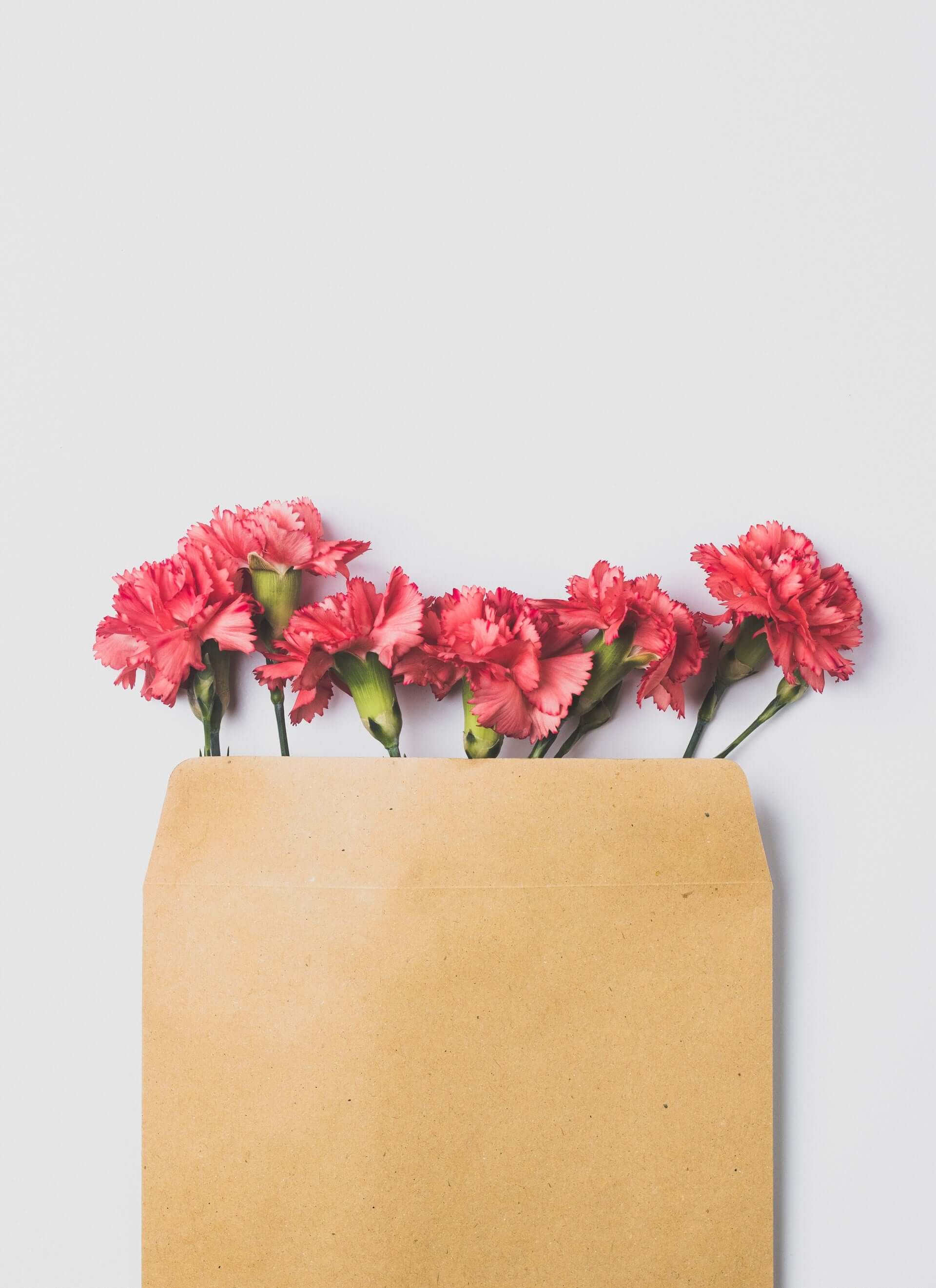 Mother's Day: a holiday for some, a day full of pain for others. Reflections, suggestions and tips for dealing with Mother's Day
May 8th is Mother's Day. In many households, mothers are particularly remembered on this day; they are looked after, given gifts and helped. The Internet is then full of gift ideas, greetings and postings about Mother's Day. Unfortunately, people who no longer have a mother or who wished they had a good relationship with their own mother are often forgotten. There are also women who cannot become pregnant despite wanting to have children, mothers with star children or stepmothers. For all of these people, the day can be very stressful. On this occasion, today I would like to reflect a little on this holiday and share some rituals and tips that can make dealing with the holiday easier.
A day to honor motherhood
I don't think there's any need to expand on the intention of Mother's Day. And most of us probably made Mother's Day gifts together back in kindergarten. But the interpretation and relevance of this holiday, which is always celebrated in this country on the second Sunday in May, varies greatly from family to family. In some families, the mother is basically not allowed to leave the couch on this special Sunday because the children lend a hand and mom is particularly cared for. In other families, only a bouquet of flowers and a card are given, and in still other families, the day is treated like any other.
Then there are the families in which the mothers would like to be valued a little more than usual on Mother's Day; However, the children and / or husband forget the day or do not see it as special.
And I can also understand the mothers who are bothered by the fact that there is such a thing as Mother's Day. After all, every day should be "Mother's Day," right?
So we say: Depending on what understanding of Mother's Day we grew up with and what things we have experienced throughout our lives, we deal with this day differently. And although the day is often associated with love, cheerfulness and gratitude, there are also some people who associate this day with negative emotions such as disappointment, sadness, anger or even envy.
Why is that?
Mothers can particularly feel disappointed when their expectations for the day are not met. For example, a mother may wish to be given special help around the house on this day, to have a hearty breakfast prepared, to discover a bouquet of flowers on the kitchen table or to have time for herself. All of these things are legitimate and completely understandable; But what if the wishes are not fulfilled? Even if you don't want to admit it to yourself, disappointment often arises. How do I handle this? Is it okay to be disappointed, angry or sad that the day that was supposed to be about ME is not truly appreciated? The answer is: OF COURSE! Because even if the day isn't actually that important to you, it's suggested from the outside that this day should be such-and-such and you should be treated such-and-such. No wonder implicit expectations arise.
How can these negative emotions be prevented?
The only way to nip these frustrations in the bud is to clearly communicate your desires and expectations. Because your family can only know what you think if you tell them. The idea of ​​a family that reads your every wish is unfortunately a romantic and unrealistic one. By the way, this doesn't just apply when it comes to expectations for Mother's Day. But I don't want to go into too much detail...
If you talk to your partner or your children about what you want for the day and how you want to spend the day, you will make things a lot easier for them too. Especially if you want time for yourself, it is important to communicate this clearly, as Mother's Day is often labeled as a family day. If you're uncomfortable asking for gifts like a bouquet of flowers (which I could totally understand), then maybe keep your expectations more general and talk about how you'd be happy to receive a small gift in some way.

Another option is to set a positive example. For example, by acknowledging other mothers you know and writing them a card or exchanging ideas with them about Mother's Day expectations. When we do good things for others or feel heard, negative feelings often disappear on their own.
A few words to everyone for whom Mother's Day is a difficult day
Dear children who have lost their mother and children who were never allowed to know their biological mother, as well as mothers of star children, women with an unfulfilled desire to have children, bonus mothers, stepmothers and all other types of children and mothers who tend to be forgotten -
you are not alone. It's okay to be emotional on Mother's Day, to isolate yourself, to be jealous of "normal" mother-child relationships and to think Mother's Day sucks. It's just as okay to feel nothing about Mother's Day.
Suggestions for dealing with Mother's Day
If Mother's Day is a difficult day for you, you might want to take some inspiration from some of these ideas to be prepared for upcoming Mother's Days and to make dealing with this day easier for yourself.

The following things have helped other people who are often forgotten on Mother's Day:
Visit the deceased mother's memorial or set up a small corner at home where you can consciously think of your deceased mother

Write a letter to your mother or mother figure - even if you don't send it

Light a candle for everyone who feels the same way as you on this day

continue old rituals, for example preparing a delicious, extensive breakfast - even if your own mother can no longer be part of it

Make other mothers happy and acknowledge them - for example, as a stepmother, write a card or message to the child's birth mother and tell her that she is doing a great job (of course only if this is true or if such thoughts and feelings are the are real to other mothers)

celebrate yourself. For the person you are and the person you want to be. For everything you do for others and for everything you do for yourself.

give yourself a gift. Buy yourself the bouquet of flowers you want from others. Choose a gift for your deceased mother or your star child and give it to yourself at the end.

reflect on the past year with regard to current family life / the mother-child relationship or the child-mother relationship and ask yourself, for example, where you still want to go, what you are already doing well and what you still want to work on.
***
This list is by no means intended to be exhaustive. I would be very happy if you shared more ideas and tips with me in the comments below this post!
If you would like to find out more about mindfulness, family and pregnancy, healthy eating or sustainability, check out more exciting blog articles on these topics here.