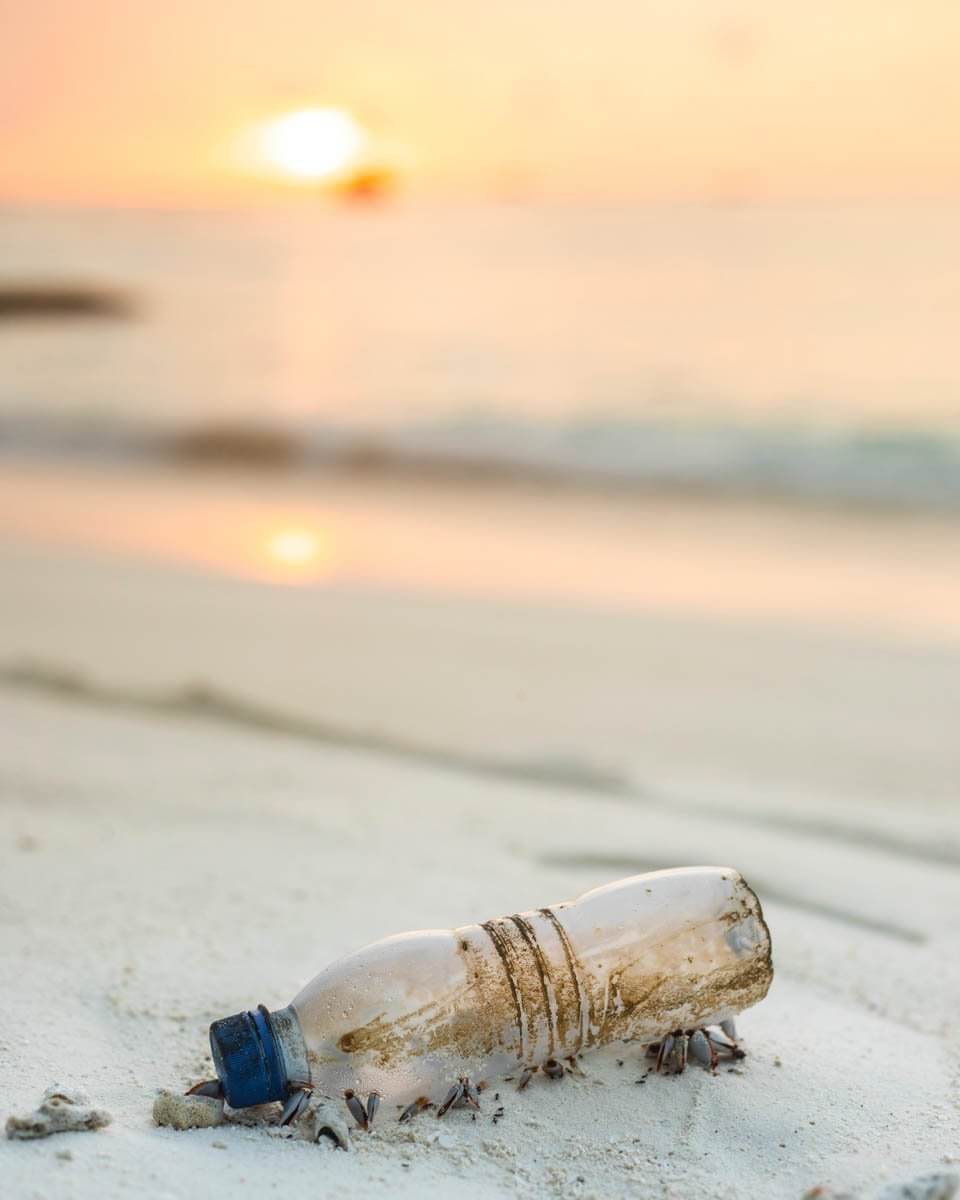 Simple tips that you can use to reduce your plastic consumption in everyday life
We are all now aware that our plastic consumption is clearly too high. Because plastic not only harms the environment, but also people and animals. But you only have to look around your home to realize that giving up plastic is not that easy. A lot of what we use or buy is made from plastic. To be honest, I haven't thought about the topic for a long time either. I am all the more grateful that this topic is gaining more and more attention and reaching more and more people.
But where do you start? Many things that are made from plastic seem to be indispensable to you - simply because you don't know any different. That's why I've put together some tips for you that can help you get off to a great start and reduce your plastic consumption.
Become aware of your plastic consumption
The first step to change is always becoming aware of the problem. Just keep noticing what you use plastic for and how you use it. And then think about whether you really need these items and what alternatives there could be. Now I'm playing a little game inside myself, trying to find as many unnecessary uses for plastic as possible. Of course, I can't directly change the fact that the chocolate in the cardboard packaging is specially wrapped in plastic film. But just the fact that I noticed this shows me that my consciousness is expanding in this direction and helps me to think and act differently. Because I can make the conscious decision not to buy that exact chocolate again next time.
Don't just throw away all plastic products
Of course, you shouldn't just throw the plastic products you already own into the trash can. Throwing away products just to buy more environmentally friendly products doesn't really serve the purpose. Use these products for as long as possible - you can also upcycle many things, which means remaking or converting old things so that you can reuse them as something else. You can find lots of inspiration for this, for example on YouTube or Pinterest.
Develop new habits
Things we do often become habits. We usually find forming new habits quite strenuous at first because we use a lot of cognitive resources and have to realign our attention. However, once we have established a habit, it happens automatically. For example, I've gotten into the habit of taking a small reusable bag with me whenever I leave the house. Because it's not uncommon for us to suddenly remember while we're out and about that we still have errands to run. This means you can pretty easily do without new plastic bags. But the paper bags that have now become common use wood in their production. Therefore, the best option is to bring your own bags.
Something else that I now always take with me is a water bottle. Ideally, this is made of stainless steel or glass. However, I already had a plastic bottle at home, which is why I use that. This way I avoid buying new plastic bottles every now and then. If that happens anyway, I'll use the disposable bottle I bought a few times and not throw it away straight away - just rinse it off, fill it up and take it with me.
So if you get into the habit of always taking a water bottle with you, you'll not only be helping the environment but you'll also automatically drink more - win win!
What you can pay attention to when shopping
Look for alternatives to plastic packaging. Milk, oil and sauces such as mustard are usually available in glass bottles. There is no need for small plastic bags for loose fruit and vegetables because we wash the food again before eating anyway. There are also many products that are individually wrapped in plastic within plastic packaging, for example in XL family packs. Do you need that? No!
Alternatives for everyday products
Instead of a normal toothbrush, bamboo toothbrushes are now available almost everywhere

Take a reusable coffee cup with you. More and more cafes are even rewarding you for having your own cup by making you pay less for your coffee!

Avoid straws whenever possible.

Bar soap is a great alternative to liquid soap - no plastic packaging!

Drink tap water instead of bottled water. The water that comes from the tap in Germany can be drunk without any concerns.

Next time, order your ice cream in a cone and not in a plastic-coated cup.

Many of our care products such as creams, lotions and make-up contain microplastics. A safe alternative to this is certified natural cosmetics, which do not use synthetic ingredients. Labels you can look out for are: EcoControl, NaTrue, Demeter, Naturland, ECOCERT and the BDIH seal.
Of course, changes are not always easy. But there are so many little places where you can start! If you change just one or two things, you will notice that you automatically become more aware of your plastic consumption.
So just start somewhere! You often infect those around you and not only help the environment and animals, but ultimately also yourself.

Photo by Sylvie Tittel on Unsplash