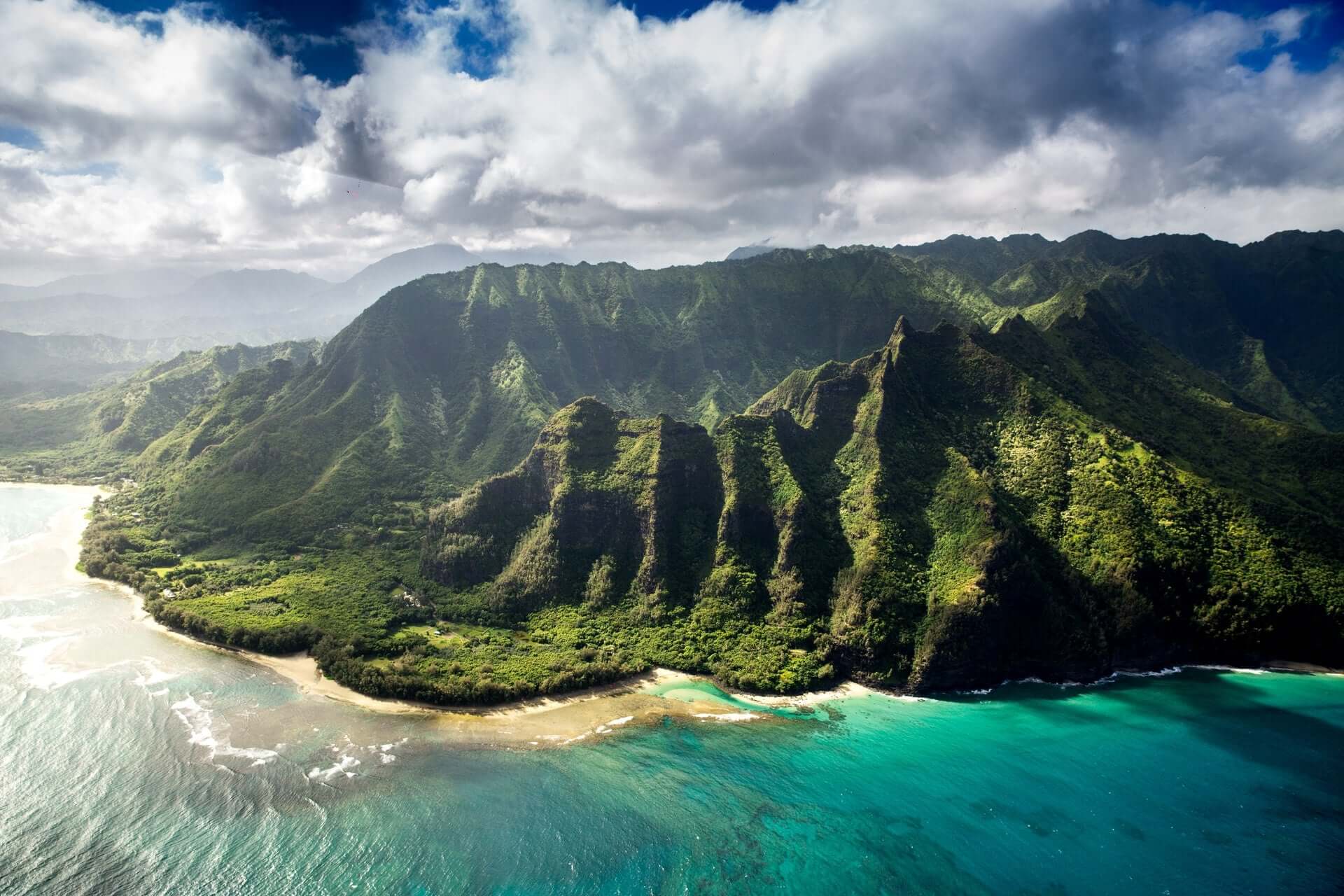 Celebrating Earth Day at Home – 10 Things You Can Do for Our Planet From Your Couch (2/2)
Every year "Earth Day" is celebrated on April 22nd. On this day in particular, initiatives, aid projects and activities related to environmental protection take place in over 150 countries. And you can also help from home. I would like to introduce you to some of these options.
If you missed the last post and therefore the first 5 of 10 tips, please take a look at the first part of this article first. In addition to the impulses for action, I also address the following questions: What is Earth Day? Why is Earth Day celebrated? And: What is the goal of Earth Day?
Without further rambling: let's get on with it!
10 ways you can contribute to Earth Day from home
The options for action that I list here are aimed at all people who want to change something and take the next step towards sustainability. No matter whether you're just new to the topic or have been there for a long time - there's always something to do! 😎
I would be thrilled if this post inspired you to tackle one or more of my suggestions. Please let me know in the comments which of the ideas you would like to implement. If you have any further ideas for suggestions for action around Earth Day, please feel free to share them! Ultimately, we all benefit from this. 🤗
The impulses for action at a glance:
6. Plant a tree
7. Participate in (virtual) demos
8. Have (difficult) conversations
9. Get the kids on board
10. Write companies
(You can find recommendations numbers 1-5 in the first part of this article .)
6. Plant a tree
Did you know that planting trees is one of the easiest, cheapest, and most effective solutions to climate change? With the reforestation of forests, many things can be achieved at the same time because: Trees are an indispensable part of our ecosystem. They purify the air we breathe, filter our drinking water and provide an optimal habitat for many different animal and plant species. In addition, trees improve soil properties, provide natural protection against erosion and provide jobs for over a billion people. Last but not least, trees absorb harmful CO2 from the atmosphere.
So why not plant a tree on Earth Day?
There are some wonderful projects working on reforestation. Planted and Plant-My-Tree, for example, plant trees in Germany. The Lebenswald organization is committed to the reforestation of the rainforest.
Planting trees can be done easily online and from home. The best thing: you can plant several trees for just 5 euros! The organizations offer several donation models (one-off / monthly / 1 tree / 5 trees, etc.), which means you are sure to find something that suits you and is possible for you!
By the way: Even without spending any money yourself, you can help ensure that trees are planted. For example, while browsing the web via Ecosia or the productivity app Forest , where you plant trees by staying focused. Cool, right? Be sure to check it out!
7. Participate in (virtual) demos
During the pandemic, many climate strikes and demonstrations are available online. There are a whole series of live streams and other events that take place virtually on Earth Day. These are usually free, you can simply join in or let the stream run at the same time.
It's super inspiring to be there online and see what's possible together. After such events, you usually go back to your everyday life motivated and full of enthusiasm. Because the activities are often extremely complex, you usually learn a lot!
Fridays For Future in particular organizes many events and climate strikes. You can also find a lot of information about actions planned for April 22, 21 on the German Earth Day website .
Is there any point at all in being there virtually?
The answer is: yes! Unfortunately, protesting on the streets is currently only possible to a limited extent. In our digital age, "virtual numbers" also have a big effect. In the best case scenario, high numbers of participants have a positive impact on climate policy and the government's roadmap. Being present at something that is important to us can have a big impact.
8. Have (difficult) conversations
This point ties in with the first impulse for action that I mentioned. Because with becoming informed comes learning. And you may also learn a lot from exchanging ideas with others. Conversations about serious, relevant topics may not always be easy or fun. Nevertheless, it is important to lead them. It shouldn't be about forcing your own opinion on others. Rather, it's about broadening your own horizons, taking on different perspectives or imparting knowledge.
Earth Day can be a safe opportunity to turn the conversation to the climate crisis or environmental protection. The prerequisite, of course, must be that both parties are willing to exchange ideas.
Especially when topics that are close to our hearts are discussed, we quickly react emotionally or feel personally attacked. Even if we feel during the conversation that we are the party with less knowledge about the topic, it is easy to slip into a defensive posture. It is therefore important that both parties always communicate as openly and empathetically as possible and without accusations or personal attacks.
Conversations in which both research a matter together or pursue a specific question can also be very informative. Then you can say: "Hey, I would like to know more about the palm oil problem / animal welfare / …. Let's see what we can find out together." Researching together is often more exciting and motivating than doing it alone. At the same time, you can exchange ideas directly about certain points.
What do such conversations bring? Well, some things - for example awareness, attention, self-reflection, inspiration...
Nature documentaries can also provide inspiration for conversations! It's always really exciting to chat with others after a documentary about the content and feelings about it.
What topic would you like to discuss with a person of your choice?
Photo by Max Goncharov on Unsplash
9. Get the kids on board
Do you have one or more offspring? Then include them! Children are usually super curious and quick to get excited about something. And this also includes climate and environmental protection. At least children are much less prejudiced than adults when it comes to these topics.
There are a lot of cool little sustainability experiments that can be done from home. Experiments are great for demonstrating to children how something works and illustrating boring theoretical considerations in a playful way. And I can promise you that you as a parent will also benefit from the experiments! 😋
There is plenty of inspiration online (e.g. Pinterest / YouTube) for experiments about sustainability that you can try out with your children. You usually already have the things you need at home.
Here is an example of such an "experiment":
The compost bottle
Explaining composting can be difficult. You can shed light into the darkness with your own compost bottle.
What you need:
A large, empty plastic or glass bottle

Earth

Leaves, compostable kitchen scraps, or other compostable materials
How it works:
First, remove all labels from the bottle. A plastic bottle is particularly suitable because you can also cut off the top part of the bottle to enlarge the opening.

Fill the bottle with alternating layers of soil and compostable waste until the bottle is full.

Add a splash of water - just enough to moisten the mixture a little (not soggy).

It's best to place the bottle outside in a place where it gets sun.

Leave the bottle for several weeks. Regularly check the composting progress with your children. Depending on how old your children are, they can also keep a kind of diary to document the decay.
10. Write companies
Not everything is in our hands. Because many of our planet's precious resources are used to produce products or other work steps. Many large companies and companies are increasingly trying to make their work processes more sustainable. Yet most companies do much less than they could actually do. And companies often don't even know that sustainable use of resources is desired or demanded by end consumers.
Therefore, it always makes sense to write to companies. In this way, they are made aware of things that they can implement better and in a more environmentally friendly way. Of course it's great if you can present possible solutions. However, that doesn't have to be the case. Even indications of an environmentally unfriendly part of the work process can lead to companies changing their strategies or using new, more sustainable means. Of course, this is particularly successful when many people express their displeasure about it.
A little help:
Replace Plastic , an initiative that works to reduce food packaging in plastic, makes it pretty easy. You indicate in the app/on the website which product you think is unnecessarily packaged in plastic. By clicking on "Send improvement request" the manufacturing company will then be informed that consumers would like plastic-free packaging. Products that are not yet registered in the database can be added yourself with just a few details. Complete!
Which three companies do you think could make work processes, sub-steps, packaging, etc. more sustainable? Take Earth Day as an opportunity to write them an email.
Aaand?
Was there anything in these suggestions that you would like to implement? I wish it very much...
If so, then make a conscious effort to do it now and maybe even write it down in your calendar! 😌
Of course, you can also implement any of these action impulses on any other day of the year - after all, our earth isn't just there for us on Earth Day, right? 🤗💛
If you would like to learn more about sustainability, healthy eating, mindfulness or family and pregnancy, check out more exciting blog articles on these topics here .
Photo by Dmitry Gladkikh on Unsplash