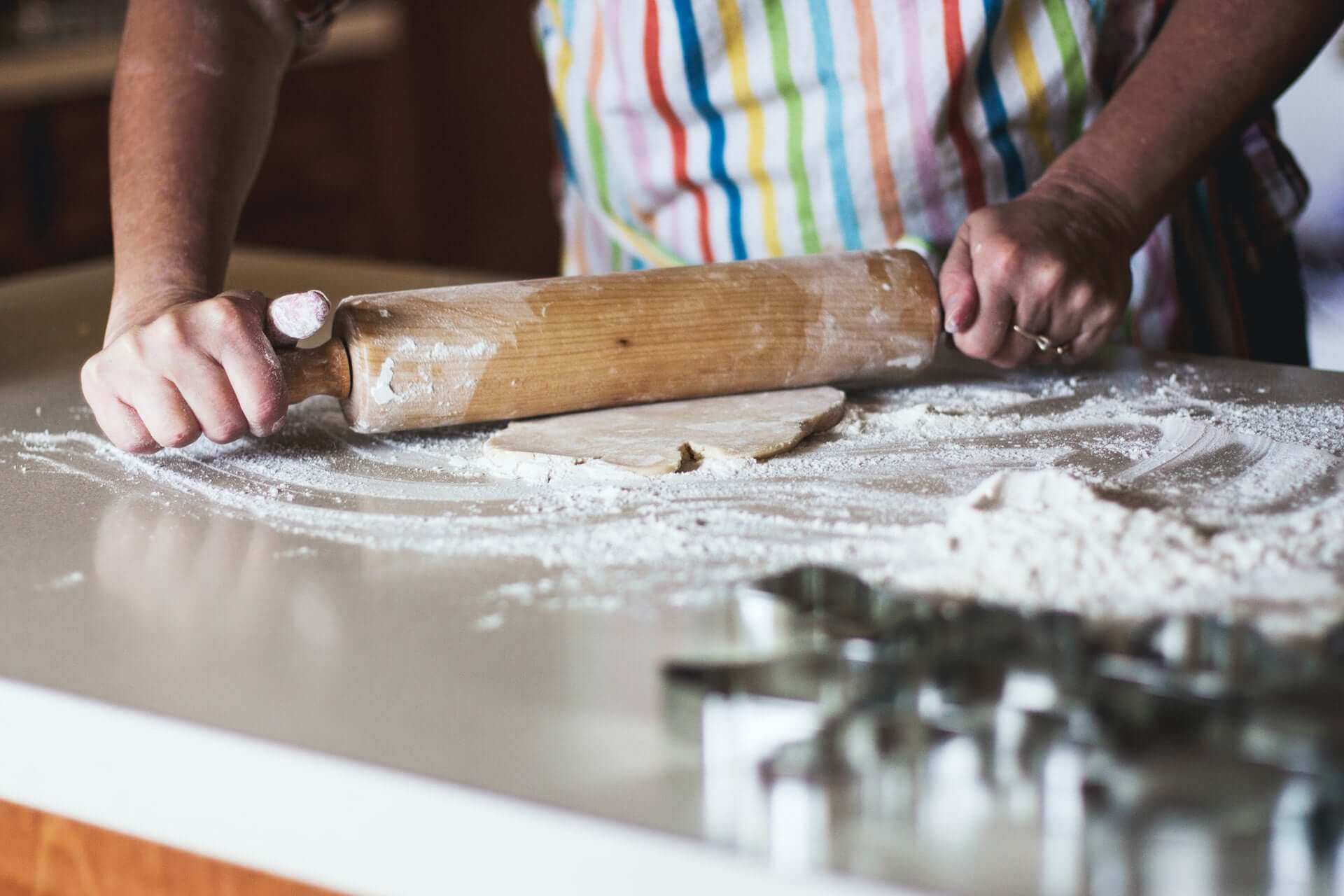 The perfect egg substitute – with a printable table
Chicken eggs are used in cooking and baking, among other things, for binding, loosening and thickening. Fortunately, there are plenty of alternatives for those who want to avoid eggs. It is now child's play to veganize recipes and continue to enjoy old favorite recipes. But what is the perfect mixing ratio of each alternative? Which egg substitute do I use for which dishes? Our guide will tell you.
What alternatives are there? An overview
In addition to the "natural" alternatives to chicken eggs, which we'll get to in a moment, there are also processed egg substitutes . These are usually powder mixtures that consist of locust bean gum, lupine flour, corn starch, sunflower protein or similar. The powder is whipped with a little water and can then be used instead of egg for various recipes. These products can be found in more and more grocery stores.
If you want to replace a chicken egg, you don't have to go to the supermarket first. Eggs can also be replaced with a variety of foods from the pantry or refrigerator.
It is important to consider beforehand what function the egg should have in the respective recipe. Is it for loosening, binding or thickening? Or is it more about the taste of egg or about achieving a yellow color? For these different functions, some of the alternatives are more suitable than others. However, there is usually more than one way to achieve the desired result. Then you should just try out what you like best.
To name the alternatives that will be discussed today, here is a small list (starting with the foods that you most likely already have at home):
Bananas , flour , mineral water , turmeric , baking soda and vinegar/lemon juice , plant -based milk , applesauce , aquafaba (chickpea water), flax seeds , chia seeds , silken tofu , corn starch, locust bean gum, soy flour , chickpea flour , kala namak .
I think it makes most sense to group the egg alternatives according to their function. The function therefore forms the first table column. The required food is then listed with its mixing ratio or quantity. This is followed by comments on preparation, dishes for which the egg substitute is suitable and other comments. You can scroll the table below from left to right (to see all columns) or view it as a PDF.
The perfect egg substitute…
function

Groceries

1 egg =

preparation

particularly suitable for

annotation

for binding

Flaxseed (crushed)

1 tbsp flaxseed + 3 tbsp water

Mix and let swell for about 10 minutes

dark pastries, brownies, cakes,

regional alternative to chia seeds

Chia seeds

1 tbsp chia seeds + 3 tbsp water

Mix and let swell for approx. 5 minutes

Bread dough, cookies, savory pastries

not so suitable for cake batter

soy flour

1 tbsp soy flour + 2 tbsp water

touch

Sweets including cakes, waffles, cookies, brownies,

pasta dough

Available in many supermarkets and organic markets, very light taste

Chickpea flour

1 tbsp chickpea flour + 2 tbsp water

touch

savory dishes such as quiches or casseroles, vegan omelettes

-

for loosening when baking

Baking soda + vinegar/lemon juice

2 tbsp baking soda + 1 tbsp vinegar/citric acid for 500g flour

mix

Cakes, cake bases, bread

-

Sparkling water)

according to recipe (see note)

add

particularly loose doughs, e.g. sponge cake

Information about a 1:1 mixing ratio depends on the recipe

Flour + baking powder + oil + water

2 tbsp flour + 2 tbsp baking powder + 2 tbsp oil + 2 tbsp water

mix

Muffins, pancakes, cakes

suitable for pastries where 1 egg needs to be replaced

for juicy cakes and pastries

banana

½, ripe banana / 60g

mash with a fork

Cakes, pancakes, waffles, cookies

the riper the banana, the better (but also the more flavor and sweetness)

applesauce

3 tbsp / 60-70 g applesauce

add it as it is

Sweets, cakes, pastries, brownies

fairly neutral taste

Plant drink

3-4 tbsp plant drink

just add it

Cookies, shortcrust pastry

particularly suitable for pastries where only 1 egg needs to be replaced (compensates for a lack of moisture)

to thicken

Cornstarch

2 tbsp cornstarch + 3 tbsp water

touch

Puddings, sauces, pastries

-

Locust bean gum

1 teaspoon locust bean gum + 40 ml water

When preparing pastries: add locust bean gum to the dry ingredients, add the water to the liquid ingredients

Pastries, cakes, sweet and savory sauces

Binds without boiling, no taste of its own

for scrambled eggs or quiches

Silken tofu

50-60 g silken tofu

puree

Scrambled eggs, quiches, cheesecakes, frittata

provides moisture and suppleness; available in health food stores

for egg whites

Aquafaba (chickpea water)

25-30 ml aquafaba ≙ 1 egg white

Drain the chickpeas and reserve the water;

For biscuits etc. add directly, beat for about 3-6 minutes with a hand mixer or food processor to create the egg white effect

Chocolate mousse, macaroons, meringues, cookies

The "giggle snow" cannot be beaten for too long – it becomes stiffer the longer it is beaten

for the yellow color

turmeric

desired quantity (see note)

Stir in or marinate

savory dishes such as scrambled tofu, quiches, spaetzle

very small quantities taste little

for egg flavor

Kala Namak salt

Replace some of the "normal" salt in the recipe with kala namak

Scrambled tofu, quiches

available in health food stores
If you would like to find out more about the topics of healthy eating, mindfulness or sustainability, take a look here .