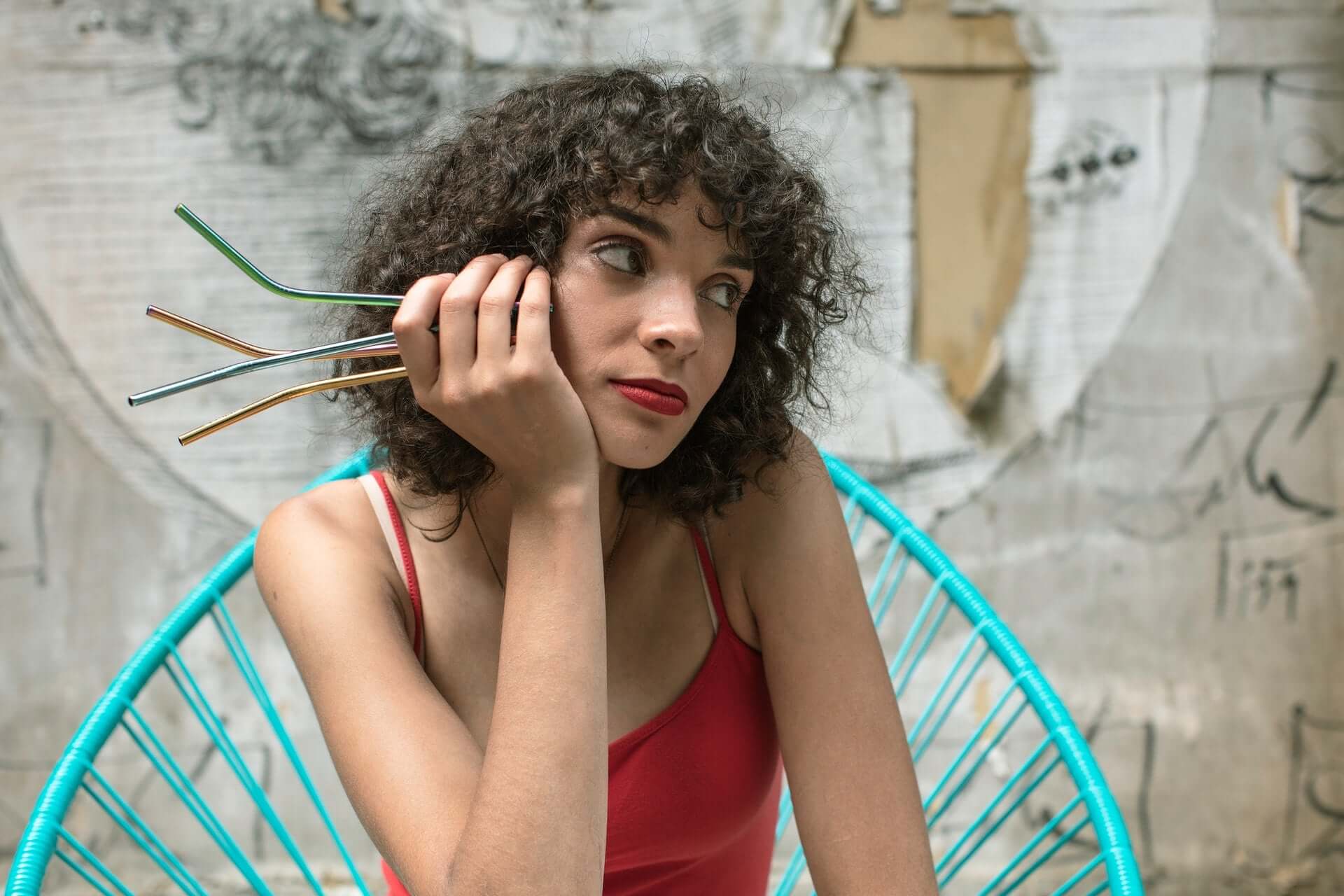 Plastic-free Fridays – A conclusion to the June challenge
Here on our blog we started a "Plastic Free Fridays" challenge in June . Every Friday, the use of single-use plastic should be avoided as much as possible. How well or poorly it worked in my case and what I learned from it – that's what today is about.
My experiences
Short information in advance: I work from home and fortunately I am very free in my time management. Fridays are still usually working days for me. That's why I spent most of my Fridays in June sitting at my desk. Because my work requires me to rely on electrical devices such as laptops and cell phones, I excluded them from the "Plastic-Free Fridays" challenge. In general, I focused on reducing single-use plastic and packaging waste during the challenge. Nevertheless, I also wanted to document the other, everyday plastic objects; simply to leave nothing out and to get an overview.
A little insight into a typical Friday
In the morning
But let's start from the beginning: I wake up in the morning and turn off my alarm clock - plastic, the first one. The next disillusionment comes immediately in the bathroom: the toothpaste comes from – how could it be otherwise – a plastic container. Plastic, the second one. At least the other component of brushing my teeth is now regulated thanks to my bamboo toothbrush. At least I can do my meditation and my morning yoga session without plastic 😅 . "Plastic, the third" follows in the shower – or, wait, not! Because the packaging of my shower gel is made from 100% recycled plastic. I count that as a small win. 😊
Fortunately, breakfast is plastic-free. My porridge today has to do without Oatly oat milk (due to the packaging). Instead I use water, which tastes almost as good.
Then I start work. So a long time goes by without plastic until I reach for my ballpoint pen when I want to write something down. It occurs to me that I have never thought about how many pens are made of plastic or contain plastic. This realization discourages me a little. But okay, let's move on, work calls...
Photo by Lex Sirikiat on Unsplash
Midday
I then take a break at lunchtime. Luckily the food is plastic-free again. The entire time my cat sits next to the dining table and looks at me expectantly. After I feed him (unfortunately with food that is packaged in plastic), I notice that he wants to play with me. I decide to do a little "investigation" that fits the topic perfectly. My friend had recently given the cat a new toy: a round plastic ball that moves by itself thanks to a small motor. Will it be a match for his beloved ball of wool? To keep it short: No! I'm not surprised, but I'm happy to see that my cat almost immediately preferred the "natural" toy. A win-win, I would say!
All shenanigans aside, I found it extremely interesting to observe my Fridays in this way. Thinking about what kind of products I use all day long. What components they consist of or how many different components from different industries have to be put together to complete a product.
At evening
I realize this again in the evening.
I'm watching the film "Little Women", which has just been released on DVD and for streaming (a clear film recommendation by the way 😉). When downloading the movie through a video-on-demand service, I realize that streaming is not only convenient, cheap and available on-demand, but also that it is more resource-efficient. Because plastic packaging and information brochures are eliminated and no plastic is used. The same applies, of course, to CDs and console games, which are now increasingly available for download. Interesting, I think...
At dinner shortly before, I unfortunately discovered that the lamb's lettuce that I wanted to prepare came from a plastic packaging. A small setback. The rest of the evening goes by without any plastic complications. 😄
What I have learned
Of course, the events described represent only a fraction of my day. Every day, in this case especially every Friday, is different. Using this brief insight, I wanted to provide examples of situations that bothered me or where I particularly noticed the general consumption of plastic.
Which brings us to the first point of my "learning": Because I have been dealing with the topics of sustainability, plastic consumption, waste, climate and environmental protection for a long time, I classified myself as a fairly "plastic-conscious" person. After this challenge I have to say that I can still improve a lot. An everyday life completely without plastic objects is certainly possible - but it's hard to imagine for me at the moment. In any case, I have learned that I want to pay even more attention to plastic packaging and avoid it. For example, the lamb's lettuce in the plastic package really didn't have to be there...
Furthermore, as briefly mentioned above, I found it to be a really interesting experience. My consciousness has expanded enormously. On Fridays my focus was particularly on plastic, which suddenly made me notice things that I had never really thought about before. We take so many things for granted and everyday life that we no longer notice "the little things".
Finally, I noticed that I had become more mindful. This point is probably directly related to expanded consciousness and focused attention. I paused in between. I took an "observer perspective" and approached things much more consciously. This brought a special calm to my working day and I had the impression that I was more "awake" overall.
The conclusion
I was able to take a lot of things with me from the challenge and definitely want to continue with it. The challenge showed me that I can still learn a lot and improve in some aspects. At the same time, I noticed what progress I had already made. Even within a month, it became easier and easier for me to avoid plastic over time. In addition, I have already been able to replace one or two products or find out about alternatives.
Challenges of this kind are a simple, playful way to engage more with certain topics. So I can only recommend that you introduce "Plastic-Free Fridays" or motivate other people around you to do so.
What did you take away from the Plastic Free Friday Challenge? What other sustainability challenges can you recommend? We at paigh would be delighted to hear from you!
😊
If you would like to find out more about the topics of sustainability, mindfulness or healthy eating, take a look
here
.