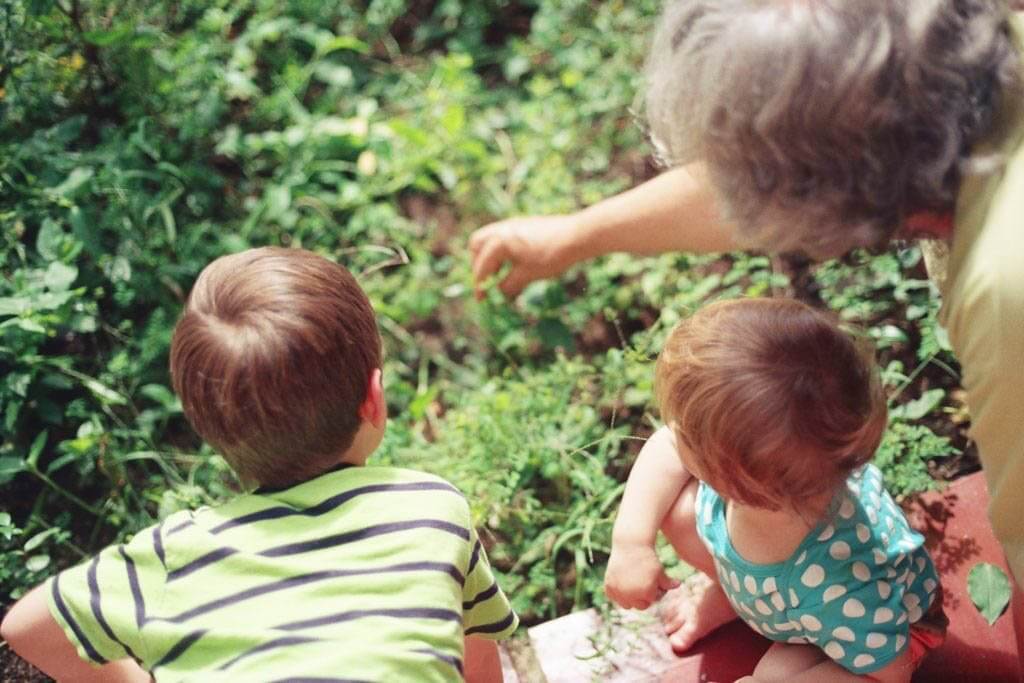 For generations and the problem with environmental protection
The more I think about sustainability and environmental protection, the more I think about what will come in the future. And what you can change about it.
It's clear that you can start today to buy less unnecessary stuff, pay more attention to waste separation, source regional products or eat less meat. All you need is a decision, and you can make it yourself. You just have to want it.
But when I think about what's going wrong right now and how we can help change the situation in the long term, that seems to me to be exactly the problem .
Sustainable living and environmental protection aren't the only areas where it feels like people just don't want to understand it. But can they even understand it?
My point is that far too little is explained. Everyone is capable of finding out more about these topics and forming an opinion on the basis of which decisions can then be made. For most people, Google is just a click away. So why don't more people change their behavior? Because it's easier to close your eyes to what's going wrong? Because we are far too much creatures of habit and find it too "exhausting" to establish new behaviors? Do we think that it does not affect us directly? Or that you can't do anything alone anyway?
The role of motivation
Maybe it's also the case that you don't know how best to start. Who should you believe when everyone says something different? In addition, people need strong motivation for everything they do in order to be able to do something in the long term. In our society - perhaps only in my generation of millennials - the biggest motives seem to be self-realization, recognition and success. Make it as big as possible as quickly as possible, constantly outdo yourself and keep getting further. And be yourself, do your own thing.
Sometimes I don't know what to think about it. On the one hand, we are doing better than ever before, but on the other hand, isn't the whole thing driving us crazy at some point?
Other motifs such as harmony, justice and freedom seem to go a bit down the drain. But aren't these exactly the things that should become more and more important in our society today?
I can't say whether these problems have always existed in a certain way, after all, I'm the only one living here today. And if you start thinking about the entire topic like that, you could probably continue to philosophize about it indefinitely.
The role of education
It's no secret that people are the way they are primarily because they were given certain norms and values ​​as children. Upbringing shapes us, and by that I don't just mean upbringing from our immediate environment, for example from our parents. I also mean the education system and politics. Now of course it would be easy to say "I can't help it, it's the fault of the generations before me!". No, as I said, thanks to the generations that preceded us, we also have all the positive things, all the privileges that we are able to enjoy today.
But still, in my opinion, far too little is being done to educate people. You have to think broadly and consider it important for yourself to find out about topics such as climate change, environmental protection and sustainability. But some people don't have the same (cognitive or social) requirements as us. Shouldn't we take a more general approach and educate as many people as possible about it?
The role of education
Unfortunately, I know this is easier said than done. But couldn't we start in schools, for example, to instill other values ​​in children from an early age? Show you how valuable our planet is and how we can best protect it? Teach them that it's not about accumulating as many possessions as possible and always wanting the newest thing, but rather about appreciating what you have?
If sustainability were a separate school subject, children could be educated about everything that we need or want to acquire ourselves today. Topics such as sustainability and environmental protection can be implemented very nicely in a playful way. The children would learn to integrate these things into their everyday lives and many things would be much more natural to them. At the moment this only applies to children who learn these things through their parents' lifestyle - and they will probably be laughed at at school for it.
But these are topics that will affect each of us and each of our children and which is why every child should learn. But yes, there is probably still a long way to go and unfortunately these are not the only difficulties in our world today.
The role of social media
Nevertheless, I'm really happy to see that a start is being made, for example via social media - which is often frowned upon. More and more influencers, be it on YouTube or Instagram, are becoming aware of this topic and are using their reach and role model function to pass on their insights to their followers. They are providing more and more information about sustainability, environmental protection and climate change. Younger people in particular benefit from this, and it can really have a big impact on teenagers.
Should someone say again that social media is fundamentally bad. In my opinion, there is currently more happening on all online platforms in relation to the topics discussed than in education policy...
What is your role in all this?