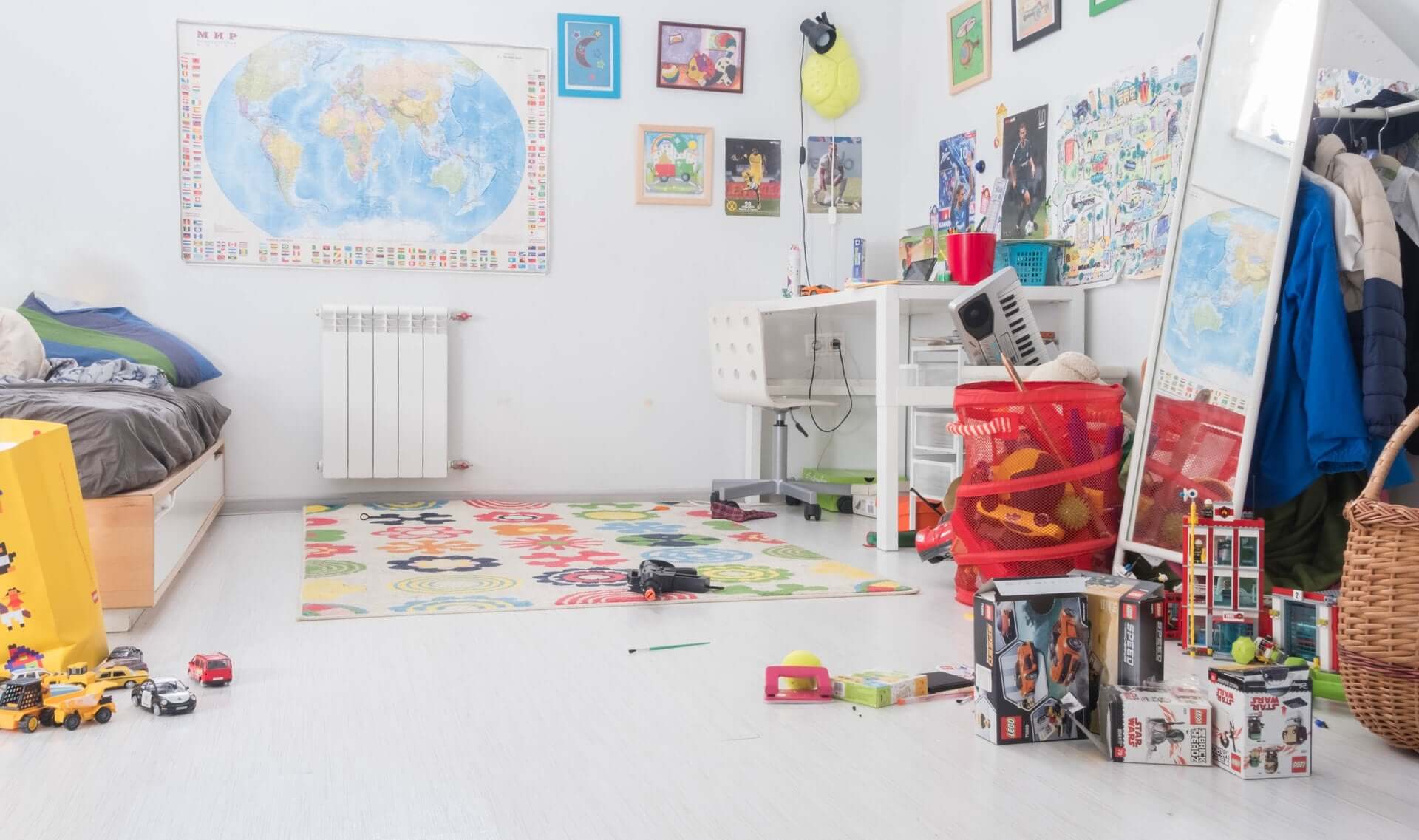 Diapers, nursery furniture, sling, stroller – what does my child really need?
When a child is born, a family makes all sorts of new purchases. Suddenly the apartment is filled with things that were previously completely irrelevant. Especially with the first child, many parents ask themselves the question: What do we really need?
Justified, because: We "need" most of the things we acquire as adults. We look forward to our new family member and feel closer to the new situation if we can connect with it and adapt to it through certain purchases. It's a wonderful thing to set up a children's room, get new baby clothes and put the stroller in the hallway.
The mother's natural nesting instinct also plays a special role here. Many women report that in the last few weeks before the birth they do more tidying up, cleaning and getting everything in order to prepare the nest for the new arrival. If you notice this tendency in yourself, live it out to the fullest and enjoy it! You are in the fever of birth – and you can also express your expectations through your actions. Your creativity will help you fully enjoy the process and not feel like you're drowning in work.
But back to the topic – what does my child really need? What do we really need to give our baby a safe, healthy start in life? Especially when things are financially challenging or you as a family shop based on values, good advice is expensive.
Therefore, here is a brief overview of the necessary and unnecessary everyday things for you.
Furniture & Co.
As with almost all consumer goods, this question can depend on your lifestyle. Some useful questions:
Does the baby get its own room or does it sleep in the parents' bedroom?




This then decides the question of a wardrobe, extra living space at the beginning, your own bed and all sorts of small furniture. As a guideline, what is really necessary for the baby is its own bed, unless there is a large family bed in which the baby can sleep safely. When it comes to a wardrobe, it is advisable to choose a model that can be used timelessly for several years, regardless of the child's age. A changing table proves to be useful when particular attention is paid to order and everything needs to be in its place; In everyday life it often turns out that other surfaces such as the sofa or the car are used more than the changing table itself.




Conclusion: If every single decision really matters financially, your own children's room can wait. It's not something a baby necessarily needs because, essentially, it wants to be with its parents all the time.

Should the baby be carried a lot or is a stroller our first choice?




A tip for those on a tight budget: You don't have to buy a new stroller, a used one will do just fine! Used strollers are usually in great shape because children grow quickly and are therefore not used for too long. It's worth checking out! If the baby is to be carried a lot, a stroller should be put lower on the list. But the stroller is also a wonderful alternative as a bed during the day - many babies sleep very well in the fresh air, for example on the terrace. Wrapped up warm and cozy in the stroller, you can kill two birds with one stone and an extra cradle becomes unnecessary.
Small utensils
Breast pumps, bottles, etc. It is advisable to think carefully in advance about whether you want to breastfeed or not. And even if you decide to breastfeed, having at least a bottle and a breast pump in the house is always a good decision: unforeseen incidents can occur, such as a breast infection or engorged milk, or there may be an important appointment that you have to attend without a baby , or the baby refuses the breast for some unknown reason (here the support of the midwife in the weeks after birth is particularly valuable!)

Pacifiers, cuddly toys, music boxes... no special tip is needed here. The only important thing to remember is that in the first few weeks and months the baby plays less than sleeps, needs a free bed to avoid accidents (i.e. no cuddly toys near the head) and little overstimulating content in the sleeping area. Make sure the colors are soft, the fabrics are soft, and the environment isn't too loud when he's resting. Everything else is up to you - the only real need for the baby is a lot of physical contact, the sucking reflex when breastfeeding, warmth and generally being close to its parents. A pacifier can help if the baby cries more or if you are too tired to satisfy the sucking reflex by breastfeeding.
Clothing
The most important tip for clothing is: Always remember that your baby is growing very quickly! This means that whatever you buy will not last long. Here it is particularly worthwhile to either rent clothes or buy them used - although when renting, you should always keep in mind that stains are often impossible to remove, especially in babies and toddlers.

But asking friends and acquaintances about clothes is definitely worth it. Flea markets are always a good place to start your shopping spree. They're fun, they keep expenses under control and you can acquire lots of treasures.

Shoes: Not necessary at the beginning. Even walking shoes only become interesting after several months.

Jackets etc: When wearing warm clothing, make sure that it does not restrict the baby too much. A lot of things look cute, but are not particularly practical: freedom of movement is often very limited in a thick winter jacket. A good alternative is always a warm sleeping or footmuff for the stroller or a full body suit. Hats and socks, on the other hand, are important as they protect the baby from serious colds.

Diapers: A very exciting matter, because disposable diapers put a huge strain on both your wallet and the environment. The differences in quality are also extreme and it takes a lot of patience to find out which diapers are tight and don't irritate the baby's skin. A good alternative that is increasingly finding its place in society are cloth diapers. They are not made of an impractical cloth like before, but are now technically very similar to disposable diapers: They are available in all sorts of colors and shapes, adjustable in size/grow with you, with washable inlets and robust, skin-friendly material. It's also great fun to fall into the rush of motifs :-)
Now you have a brief overview of the purchases you will have to make with your baby - basically, in summary, the baby needs a lot less than you might think. If you enjoy it and have the financial means available, nothing stands in the way of your buying experience, but if everything isn't possible right from the start, you can sit back and relax: As long as you are there for your baby, it has everything it needs needs.
If you would like to find out more about family and pregnancy, mindfulness, nutrition or sustainability, check out more exciting blog articles on these topics here .
AUTHOR: SARAH ACKER