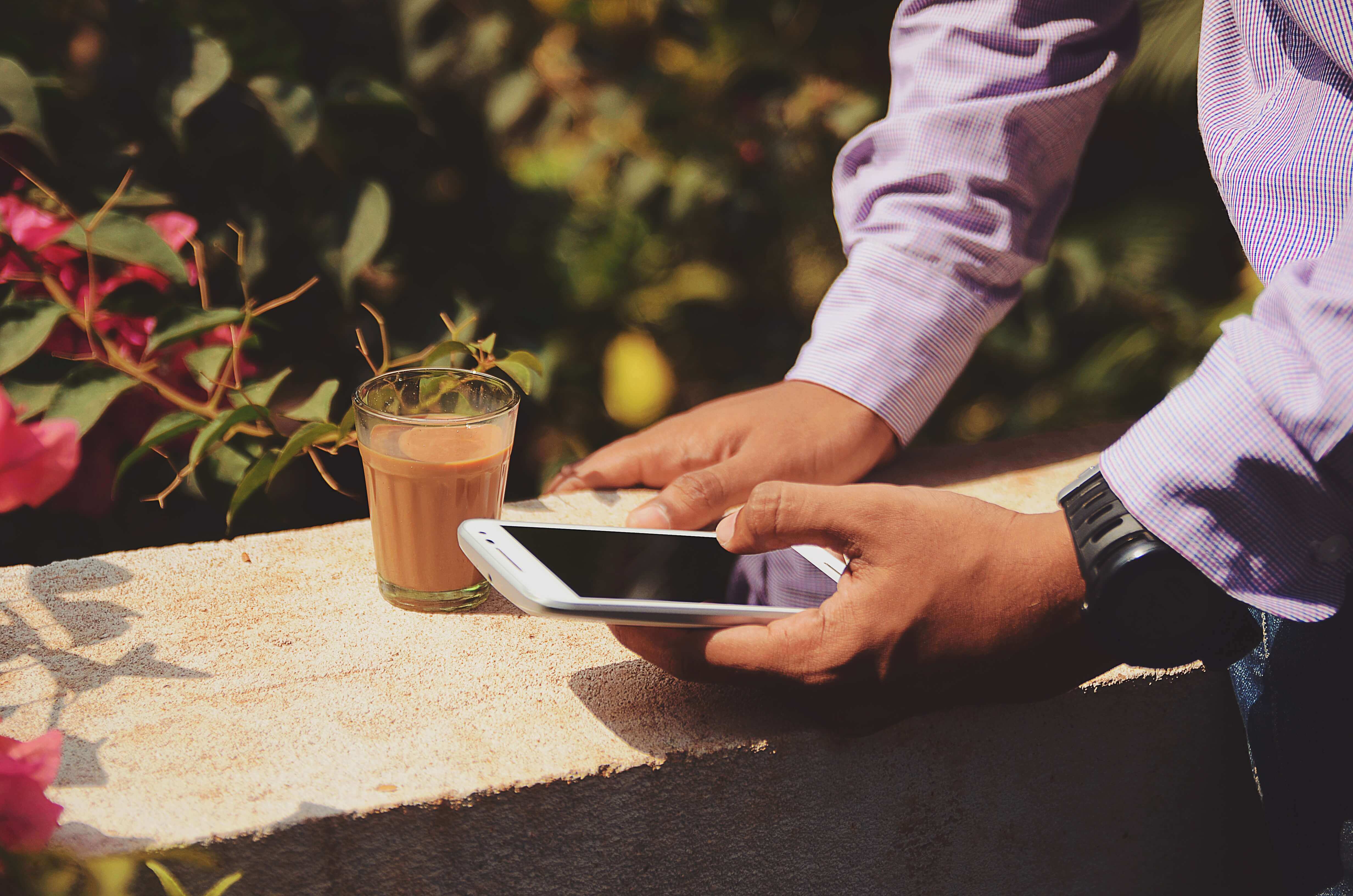 Sustainability apps: part 2
Do good from your cell phone? Ensure less food is wasted? Get companies to use less plastic in their products? All of this is possible! With certain apps related to the topic of sustainability.
+++ This post is the second part of an article about apps on the topic of sustainability. Here you can access the first part of the article, in which I have already presented six sustainability apps. +++
Donate a meal, save food from being thrown away or refill your own water bottle - today it's all about food and eating! All the apps I share with you are available for both your Android smartphone and your iPhone .
1. NABU seal check
The seal check app from NABU does exactly what the name promises: various seals that can be found on food are checked for their sustainability for nature and the environment . In addition to a simple "traffic light rating" (red, yellow or green symbol), you receive information about the seal and the conditions that must be met so that products can bear the seal. I think the app is great for getting an overview and finding your way in the seal jungle. The most famous seals can be found in the app. The app is free .
This is how it works: In the app you can either scan a seal directly (an internet connection is required for this) or search for the desired seal in a list (this also works offline).
2. Refill
This app campaigns against plastic pollution . It shows nearby refill stations where you can refill your water bottle with fresh water free of charge. This is super practical, especially when traveling! Especially in countries where the tap water is not as good of quality as it is at home. Unfortunately, you can't find a refill station everywhere at the moment. In some places, like London for example, you can find over 900 stations. In less populated regions, however, including in some parts of Germany, it is difficult to find anything. In order for there to be more refill stations, more people need to use the app. That's why it was important to me to share the app with you here. I find the idea great!
This is how it works: The available refill stations nearby are shown on a map. If you select one, you will receive more detailed information. In addition to retrieving refill stations, you can also add refill stations yourself once you have found or set up one.
3. Share The Meal
With Share The Meal you help feed children in need . 40 cents are enough to feed a child for a day. All meals are distributed by the United Nations World Food Program. As a user of the app, you get insight into how the donation is used. You can also donate monthly, choose a free amount, or donate as a gift for someone else. Overall, several different projects are supported, all of which will of course be explained in more detail. More than 2 million people have already supported Share The Meal , meaning over 56 million meals have been shared! A great thing. The app itself is free . You decide how much you donate, when and how often.
This is how it works: Open the app, select a project, donate. :)
4. HappyCow
This app is an absolute must for anyone following a plant-based diet . Vegans and vegetarians can quickly find places to eat nearby. In addition to completely vegan or vegetarian cafés and restaurants, the app also lists restaurants that offer omnivorous dishes with vegetarian or vegan options. This app is a huge help, especially when on vacation or traveling! In my experience , the one-off price of 5 euros is absolutely fine. The app is easy to use in German; However, the descriptions of cafés and restaurants are almost exclusively written in English.
This is how it works: Simply enter the location where you are looking for restaurants. You get a list view of available restaurants and cafés, market stalls, food trucks, etc. Additional filters make the search easier. You can also display the results on a map. In addition to a description, you can also view opening times and reviews.
5. PETA TWO
Also aimed at plant-based nutrition , the PETA ZWEI app offers a practical shopping guide . This makes it particularly suitable for new vegans. Which sweets are vegan again? Wait, wasn't there cheese in the pasta sauce? This app provides a quick remedy. All vegan foods listed here are PETA verified. The database is constantly updated and expanded with the help of the community. The app is free , yay!
This is how it works: In the app you can choose the supermarket or bakery that interests you and browse through vegan products there. Or you can select the category you are interested in and quickly find all kinds of vegan chocolates, for example.
6. UXA - Food sharing
Similar to TooGoodToGo, UXA wants to save food and thus combat food waste. However, this app works in such a way that you yourself (and not cafés, restaurants or supermarkets) put in food that you have left over or that you don't have any use for at the moment. Others can then pick up the groceries. Of course, you can also browse and pick up food from other people nearby. Unfortunately, the app is not yet very well known, which is why it depends on where you live in Germany. Food availability will naturally change as more people use the app. It's free .
This is how it works: On the app's home page you can find foods offered by others. The offers can also be displayed on a map. You can also search for products. If you want to list a food item yourself, all you have to do is take a photo and provide some basic information.
Which sustainability apps do you like to use? Feel free to write it to us in the comments under this post!
If you would like to find out more about the topics of sustainability, mindfulness or healthy eating, take a look here .