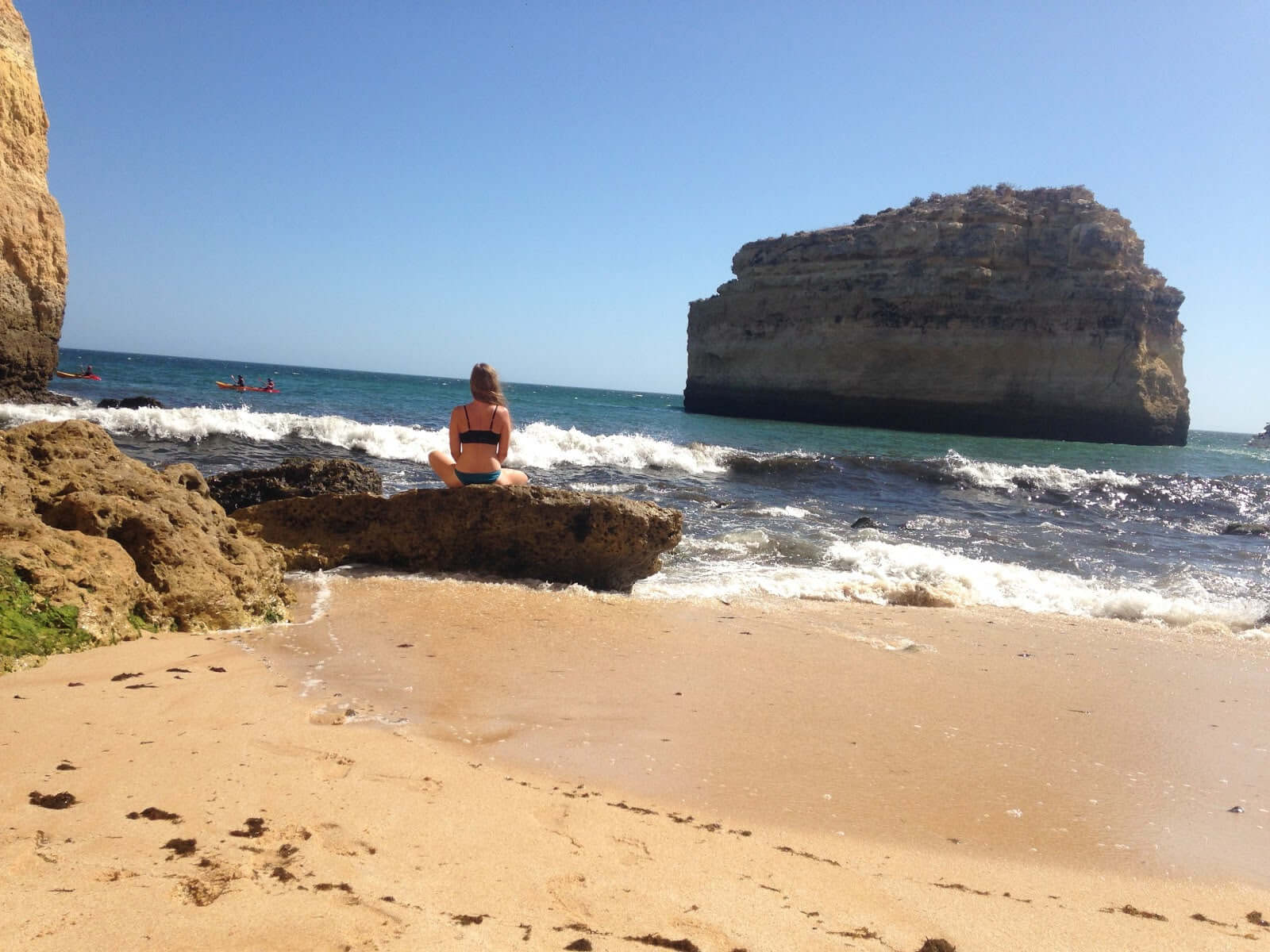 Connectedness in the bigger picture
Monday morning, 7 a.m. I just woke up, not thirty seconds later my son is sitting in the middle of my bed and starts talking nonstop. I answer mechanically and look out the window. Can't think of anything other than silence and coffee.
It doesn't suit my personal rhythm at all to be overwhelmed with life straight away in the morning. I actually need at least an hour to myself to start the day in peace and then be able to respond to the needs of others in a relaxed manner. If I'm honest, it actually takes longer.
But two to three hours every morning just for me, during the week? In our society we don't even allow ourselves to do that if we don't have children.
A few months ago I was visiting an artist couple who were friends of mine. We gathered at the kitchen table at 10 a.m., had breakfast until noon and talked in the light of the spring sunshine about where we wanted to go for a walk in the afternoon.
At some point I expressed my surprise at this relaxed approach:
"Tell me, are you on vacation right now, or do you always live like this?"
The two of them looked at me uncomprehendingly and almost amused and said:
"No, Sarah, no vacation. That is our life."
Pause
With this in mind, I imagine it's quite easy to always stay centered and draw on your inner strength. But even those who apparently lead the most relaxed life on the outside are often fighting the same battle inside - that's also the case with my couple friends. Let's not get caught up in thinking that others have it better because their situation is different.
How can I rest within myself if my everyday life from morning to evening very rarely corresponds to my natural biorhythm and needs? How is it possible to receive strength from this place from which comes not only strength, but also passion, joy, peace, tolerance for frustration and the faith for new and big dreams?
I breathe in
I breathe out
feel deep inside me
move out
into the wilderness of the larger context.
This unknown great is
what holds us all together.
How are we supposed to get up in the morning?
if we don't know what we're doing
makes a deeper meaning?
And isn't it the case that actions without meaning rob us of our strength?
That's why I remind myself every day
that my life
- firstly -
never have to stay the way it is if I don't like it
if it is not truly and profoundly mine in every fiber.
I am behind the wheel and have the rights to my everyday life.
It may hurt sometimes
but when I breathe in I feel what is inside me
and can move and change it.
- Secondly -
is part of a bigger picture.
When I see the mighty crown of a tree above me
or the streams of life flow through me while doing yoga
I remain, without a doubt, still in astonishment
in the face of the depth that every breath, every chance of a new day
every real encounter carries with it.
Lower, further higher
There is a magic behind everything everyday
the unspeakable
that makes us sit up and take notice.
Wasn't there just a song in me? A picture? A brief idea, a feeling?
This pattern touches me, and look, that color. The sound in that voice... what is that? It speaks to deeper chambers of my soul.
The larger whole was touched.
And now I have strength again
to face everyday life a little easier.
It's about more than a hip lifestyle, becoming part of a cultural wave through a certain style or following a trend. All of this is just childish play that we can enjoy.
But it won't fulfill us even if we had a daily routine down to the smallest detail that meant pure relaxation or adventure, depending on our preferences.
There is more.
Some days I can feel it, it seems everywhere.
When I learn to align myself with this inner perception, the miracle of daily strength occurs. I am connected to the inexpressible that we humans give so many different names to. It means our lives
and if we're honest, we know that.
Our lives make a difference. Every conscious breath lets you feel it.
Every gentle gesture, every sincere eye contact. This is where I want to be.
From here I am strong - even in weakness.
I would like to pass this on to my children:
Be free to choose the life you want -
but remain focused on the source from which this life arises.
If you would like to find out more about the topics of family, pregnancy, mindfulness, nutrition or sustainability, take a look here .
AUTHOR: SARAH ACKER
Photo©: Sarah Acker; www.diaryfruits.com