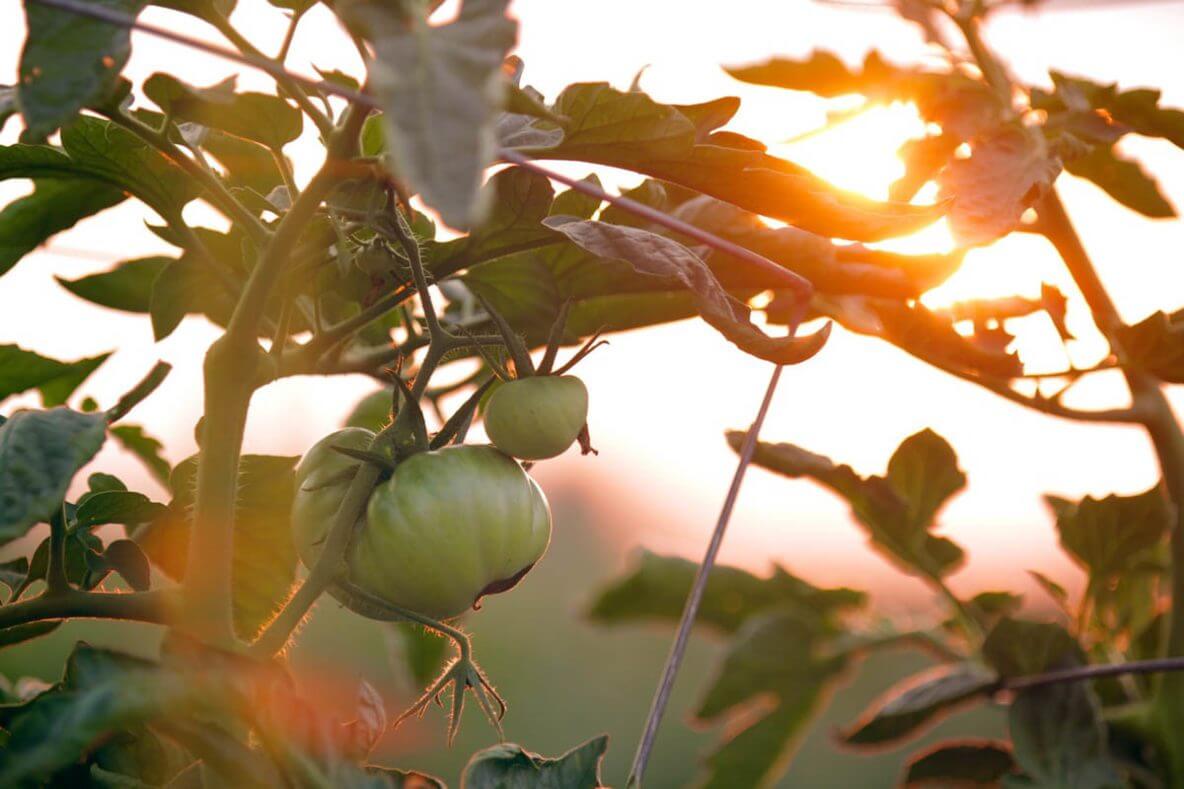 You can look forward to these vegetables in summer!
Summer is not just the high season for fruit. Some types of vegetables are only now shining in their full glory and have a much more intense aroma than during the rest of the year. Nevertheless, we have to be patient a little longer. Because summer vegetables taste best when it's actually summer here and the vegetables are up close.
Maybe you need a little inspiration for cooking or you just want to find out more. Either way, you've come to the right place. So let's get started without talking about it much more! 
The ultimate summer vegetable list
tomatoes
They are probably undoubtedly the number 1 summer vegetable. Not only because they taste particularly intense at this time of year, but also because they can be combined so well with other vegetables. There are also countless recipes and ways to process tomatoes. Bruschetta, grilled tomato, ratatouille and pasta salads are just a few examples. By the way, cherry tomatoes in particular contain many important vitamins.
Paprika and hot pepper pods
Midsummer is also the best time for peppers. Our body can make optimal use of the vitamins (A and C) in red, yellow and orange fruits, for example in the blood and during digestion. Hot peppers are also great for our immune system. The spicy substance in the pods, capsaicin, is very healthy. It protects the stomach and liver, has an anti-inflammatory effect, improves blood quality and helps prevent cancer.
Paprika can also be incorporated into many dishes. If you like it spicy, add pepperoni.
zucchini
This type of pumpkin is also a real nutrient and vitamin bomb: fiber, minerals and vitamins A, B and C... Due to the high water content, you might not think that there are so many valuable nutrients in the zucchini. The vegetables are easy and quick to process. Whether grated, fried, grilled or stuffed – zucchini are ideal for light and healthy dishes.
aubergine
Am I the only one who always thinks of eggplant when I think of zucchini? As if the eggplant were a sister of the zucchini. It tastes pretty bland raw, but when fried, the eggplant develops a lot of flavor. The fiber-rich vegetables can also be grilled, deep-fried and baked (wrapped in foil). It is also often used as a base for vegetarian or vegan casseroles.
Peas and sugar snap peas
Peas are usually available for a short time from July. They are quite sensitive, but the good thing is that this means they don't come from far away. The sweet pea is wonderful steamed or in purees and soups (like a cold gazpacho). Like peas, snow peas eaten whole contain plenty of protein, B vitamins and calcium. The particularly tender snow peas can be eaten raw as a snack or added to light dishes.
Green beans
The legume is available from local harvests between June and September. Green beans are 90% water. But they also contain important nutrients such as magnesium, zinc and B vitamins. They always have to be cooked because when raw they contain the toxic protein phasin. 8 minutes in boiling salted water solves the problem. The beans can be served hot or cooled and added to a salad. By the way, herbs like parsley also go great with green beans!
Mushrooms
Many mushrooms, such as chanterelles and porcini mushrooms, are in peak season, especially in (late) summer. They not only add protein, but also their own flavor to the food. Similar to kohlrabi, they can be served raw, cooked, grilled or baked. In addition to protein, they also provide plenty of iron and dehydrate you naturally.
arugula
Rocket is one of the rising vegetables of the last 30 years. It came to us from Italian cuisine and is now one of the most popular vegetables in this country. It is a great source of folic acid, vitamin C and calcium. Classically in a salad composition, rocket is often combined with olives, onions, salty cheese, but also with lemon juice.
cauliflower
Also available in the summer from a local harvest, the cauliflower with its subtle aroma is enjoyed by many who are not otherwise keen on cabbage. Cauliflower is particularly easy to digest, protects the heart and provides us with vitamin C. This vegetable is also particularly versatile and not only good as a side dish. You can boil it, steam it, fry it, steam it, bake it and deep fry it.
Kohlrabi
Kohlrabi, as the name suggests, belongs to the cabbage family. In addition to vitamin C, the vegetable contains potassium, which strengthens the immune system. Personally, I like kohlrabi raw with a dip. But it also goes well with many salads when cooked. When buying, you should prefer small tubers, as the large ones often taste woody and earthy. It is available from April/May until late summer.
---
If you liked this and would like to learn more about healthy eating, mindfulness or sustainability, check out many other exciting blog articles on these topics here .