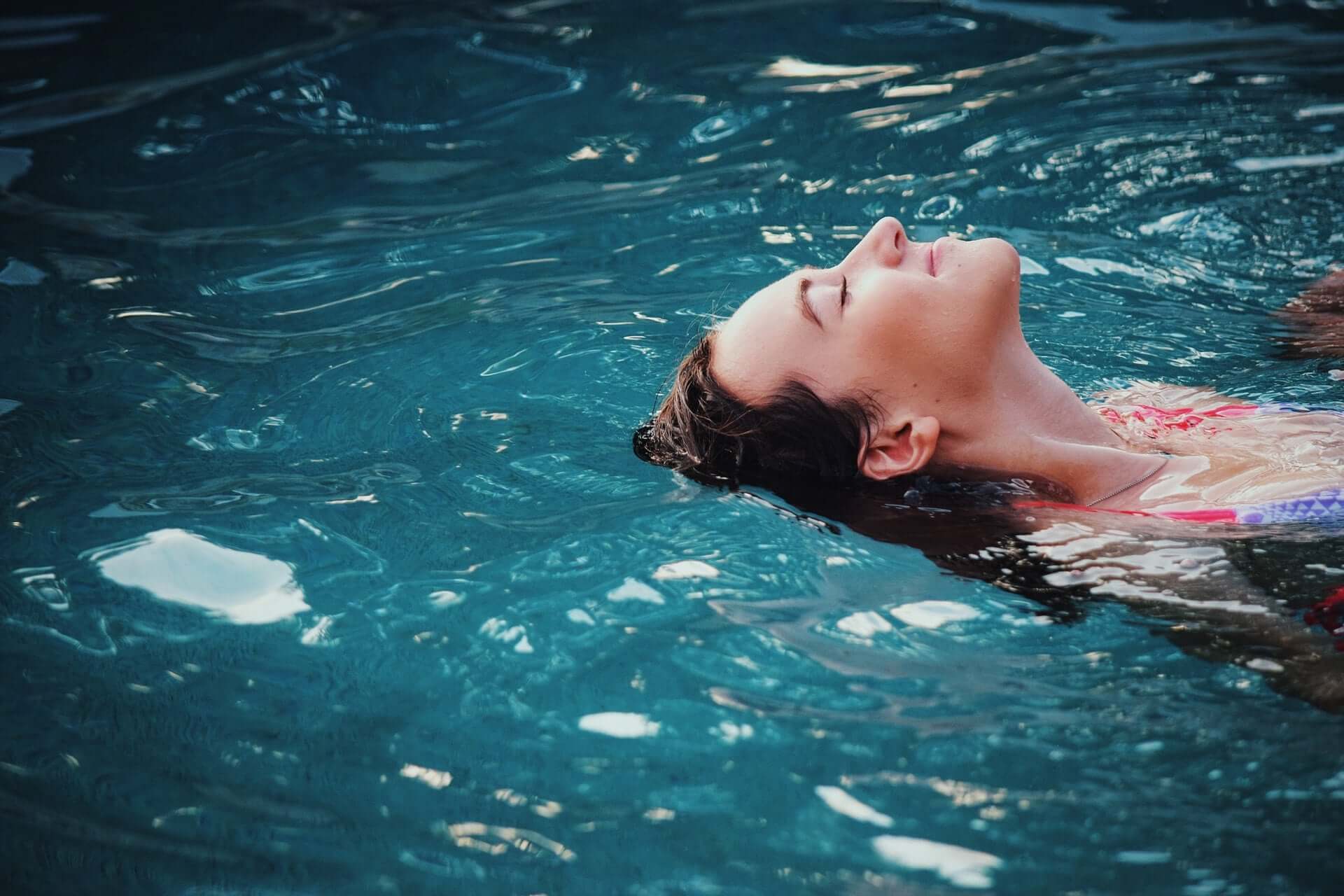 Body and mind in harmony – what is sophrology?
Sophrology – A term that hardly means anything to anyone in this country. What's behind it? What does sophrology have to do with mindfulness? And why is it even worth diving into the world of sophrology? Here you will find the answers to all of these questions.
Admittedly, I had never heard of sophrology until recently. I first came across the term on the Instagram profile of a friend who is currently training to be a sophrologist. I didn't understand much at first because the friend in question is French and therefore her posts are written in French. What I was able to pick up was about balance, mindfulness and meditation, among other things. Because, as you probably know by now, I'm a fan of all of this, I was immediately hooked.
So I asked my friend what it was all about. She told me that after her "training" she would like to become self-employed as a sophrologist and use sophrology to help other people live a stress-free life. "How cool!" I thought. But she then also said that there were a lot of sophrologists in France and that she was therefore a little nervous about being lost in the mass of offers. That made me suspicious; Because as I said, I have never met anyone in Germany who teaches or uses sophrology. "So is this a purely French thing?" I asked myself and wanted to know more. I ordered a sophrology book and scoured the Internet for more information.
And because I can't be the only one who recently found out about sophrology, I'm now sharing my findings with you.
Now I've used the term "sophrology" nine times and still haven't explained what it actually means. 😅 So let's get started!
What is sophrology?
The term "sophrology" is derived from the Greek words sos (harmony), phren (consciousness) and logos (teaching/science). Sophrology can be described as the study of consciousness in harmony . Some also refer to sophrology as a philosophy of health. The goal is to achieve a calm mind and relaxed body.

Sophrology is influenced by a wide variety of areas, including (Zen) Buddhism and yoga. Such Far Eastern theories are combined with Western techniques - the result is a mixture of different exercises and methods. But where does sophrology actually come from?
The origin of sophrology
Health science is not as old as you might think. It was designed in Spain in 1960 by the neuropsychiatrist Alfonso Caycedo and was further developed over the next decades. Caycedo's original motivation was to find healing methods for depression and trauma that would improve the well-being of patients, if possible without medication or psychiatric treatment. To do this, he traveled to, among other places, India, Tibet and Japan. He finally combined what he had learned on his travels in sophrology.
The method became particularly known in France, Spain, Switzerland and Belgium because it was presented at scientific conferences there. To this day it is best known in French-speaking countries - which also explains the difference in the number of sophrologists in France and Germany, which I was initially surprised about...
Sophrology is no longer only used in the medical field and has found its way into sports, business and education, among other areas.

Is sophrology = mindfulness?
So far, this all sounds a lot like the practice of mindfulness. And it has to be said that sophrology is clearly related to mindfulness. Because she uses techniques such as meditation, visualization and breathing exercises, which also play a major role in mindfulness practice.
One could describe sophrology as a daughter of mindfulness, taking up ancient traditions and transforming them into modern exercises. From my research, it appears that sophrology focuses even more specifically on mind-body connectivity. These are understood here as a unit for which harmony must be created.
What is important in sophrology is that the exercises should be quick, easy and can be carried out without outside help. Every person should be able to use them; no matter where he is. It is also emphasized that the exercises can and should be adapted to the respective situation.
Similar to the practice of mindfulness, the exercise aspect should not be neglected here either. Finally, a prerequisite for carrying out exercises independently is that you know their process, goal and practice. The beneficial effects of the techniques on the body and mind also come with time. And all of this can only be achieved through practice (that's why exercises are called exercises 😋).
The practical implementation of sophrology
Classically, you learn about sophrology as a client in group or individual sessions. These are guided by a sophrologist. A session is usually structured as follows: It starts with a body scan in order to arrive in the here and now and feel into your own body. Various visualization and relaxation exercises are then carried out. You always record how you feel. These own perceptions are then reflected together after the exercises.
The exercises are usually performed with your eyes closed and often while standing or sitting. It's not about feeling super-great-and-carefree at the end of a session. If that happens, that's of course nice - but it's not a must. Because it's all about perceiving and accepting your own feelings. The way it is right now.
Anyone who is interested in sophrology does not necessarily have to take a course on it. There are many exercises that you can learn, for example through sophrology books or videos, and then do them yourself at any time. Because another cornerstone of sophrology is that there is no right or wrong. You should do everything the way it feels right for you.

Who benefits from sophrology?
The answer to this question is quite simple, because in principle the practice of sophrology can help anyone who wants to get involved in it.
We live in a very hectic world where a lot happens in a short period of time. It can quickly happen that we are no longer in harmony with ourselves, that our head is constantly rattling and our body is overstrained. This is exactly where sophrology comes in – to contribute to greater relaxation, well-being and health.
Sophrology is used for many symptoms; It is particularly proven in the following areas: stress, anxiety, depression, insomnia, pain, low self-esteem…
The exercises are used, for example, in sports to increase performance and concentration as well as for motivation; to cope with nervousness when giving speeches in front of an audience, as well as to increase self-confidence, for example before stage performances.
But no matter whether you work professionally in one of these areas or simply feel stressed in your everyday life - the sophrology exercises should be able to be learned and implemented by everyone. And I think that's pretty cool.
Can you imagine that sophrology is something for you?
If you would like to learn more about mindfulness, healthy eating, sustainability or family and pregnancy, check out more exciting blog articles on these topics here .