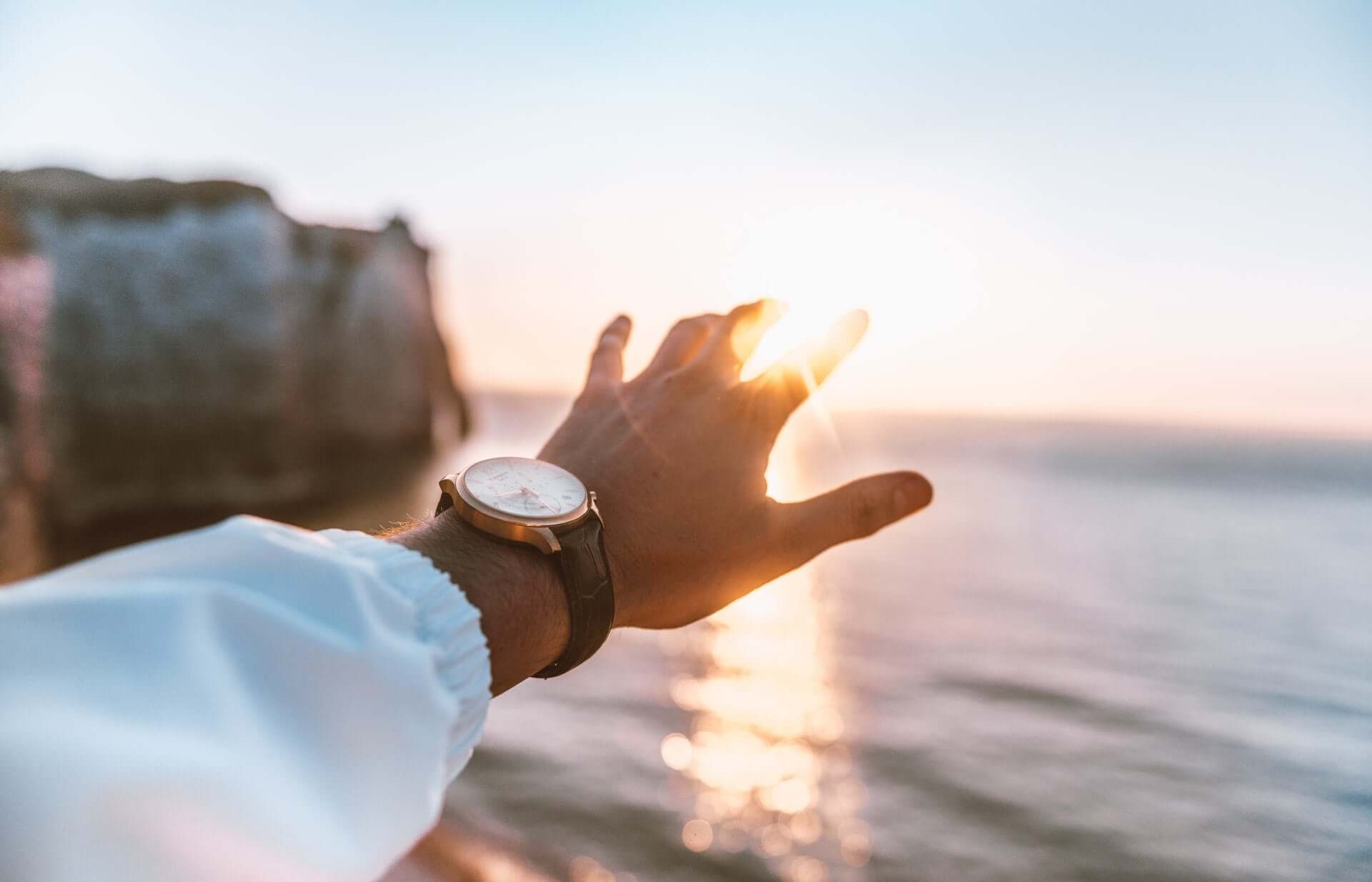 Time is NOT the most valuable thing a human being has - why it is time to shift the focus away from time.
"Time, what is that?" I keep asking myself this question lately. Time is everywhere, time determines our lives, it is a quantity that, upon closer inspection, determines almost everything. Time seems to exist in many dimensions, and yet for thousands of years we have always measured it the same way: in seconds, minutes, hours, days, years.
Moments in which I become aware of the construct of time
Last year everything turned out differently than expected. Over and over again. And just when you think that everything is slowly starting to settle down again, the next complication, the next event, the next catastrophe comes along.




Didn't we all still think in 2019: "2020 is such a beautiful year, it's going to be a particularly great year." Oh man, how wrong we were. As if the universe wanted to get one over on us because of this euphoria. Well, maybe we don't deserve it any other way, who knows.

Every now and then you stop and suddenly notice how much time has flown by. The last two years flew by; what actually happened again? At the same time you think to yourself: So much has happened in the last two years, I have grown, the world has changed, people have come and gone, things have happened.




How can it be that these two feelings are so opposite, and yet so close to each other? Crazy.

Autumn again? But summer has just begun!

A new face has seen the world, at the same moment a soul had to leave this world.

When it's lunchtime here, it's already evening in Japan. On paper, it looks like people there are living in the future. And yet we are all experiencing the same moment.

Time seems to pass so quickly when you're with the right people. It seems endless when you're bored or doing something you don't like. And yet there are always 60 minutes in an hour.

"But why exactly 60 minutes?" I then ask myself and drift off into articles, books or videos about time as a physical quantity.
Your thoughts are almost always in the past or the future. But the past is already over, and the future does not yet exist. So what are we left with?
A quote from Eckhart Tolle:
"Time is not precious at all because it is an illusion. What seems so precious to you is not time, but the only point that lies outside of time: the now. That, however, is precious. The more you focus on time, on the past and the future, the more you miss the now, the most precious thing there is."
I think that sums it up quite well: what we have left is the present moment. In the last few years, in which I have dealt a lot with mindfulness and spirituality, I have encountered this "wisdom" again and again: Focus on the present moment, because that is all we have. In the moments when we feel truly alive, we are completely in the here and now.
And that's really true, just think about the most valuable, most vivid moments that you experienced: Why were they exactly the moments that made you happy? Wasn't it perhaps because you were in the present, letting go and enjoying?
How do I manage to be truly present in the present?
In my experience, this is (unfortunately) just a matter of practice. It's crazy how much we've forgotten how to live in the here and now. All you have to do is look at small children. They always play, rage, suffer or laugh in the moment and always seem completely focused on what is happening in front of their eyes.
Of course, life is a challenge. Things have to be planned, your own behavior has to be reflected to a certain extent and adapted for the future. Especially in such an interconnected, complex world we live in today, it is very difficult to stay in the present moment.
But here too the motto is: practice makes perfect. Just try to stop yourself every now and then. To pause. Or to be consciously aware of what you are doing. Consciously list the individual sensory impressions. For example, I'm currently hearing and tactilely perceiving the clicking on the keyboard, I see the screen in front of me, I feel where my body touches the chair I'm sitting on.
If you get into the habit of doing this, after a short time you will be able to stay in the here and now more and more often.
Another way to acquire this is through meditation . In the end, this is the essence of meditation: to always direct your focus away from your thoughts and back to the here and now.
So get away from obligations and errands. Of worrying about what is to come. Of thoughts about what was. Towards more awareness, attention and mindfulness for what is right now, in the moment.
Away from doing and towards being. Away from time, towards the now. 🧡
If you would like to learn more about mindfulness, healthy eating, sustainability or family and pregnancy, check out more exciting blog articles on these topics here .
Photo by Priscilla Du Preez on Unsplash